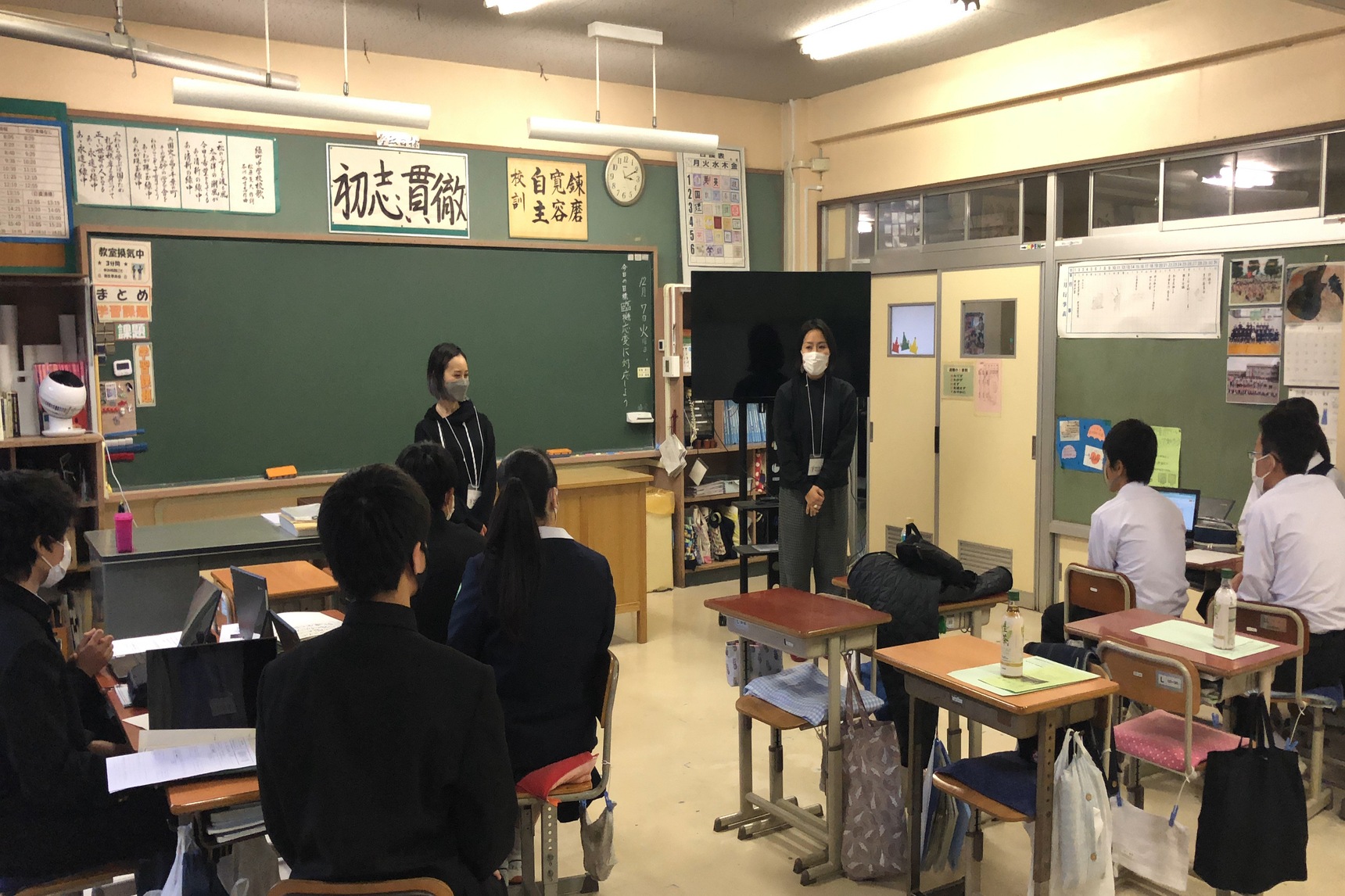 December 7, 2021
Conducted product planning workshop classes at a junior high school in Chiba City
In order to realize our corporate philosophy of "Inspire the world. Deliver joy every day.," we hold classes instructed by our employees at schools in Chiba Prefecture.
On this occasion, Chiba Municipal Midorimachi Junior High School participated in a career education program for second-grade junior high school students, which brought together 16 companies, and held a product planning workshop for 10 ZOZO applicants.

At the workshop, students were invited to study ZOZO using "Discover and Explore Chiba Prefecture," a career supplementary educational material featuring companies in Chiba Prefecture. They were asked to announce what they had noticed and what they had felt. Finally, the workshop was held on the theme of "product planning to deliver excitement to customers" with the feeling that they became ZOZO employees.

The students planned unique ideas such as customizing clothes to their own specifications, winning collaborative products in the first lottery, and collaborating with YouTuber.

Later, we received a letter of thanks from the students who took the class, saying, "I was very impressed to hear that the connection between people that ZOZO cares about has become a 'cycle of trust,' creating an environment in which people can work happily and make profits as a company."

We will continue to work with local schools and local residents to enliven the Nishi-Chiba area through various initiatives, including On-Demand-Delivery Class.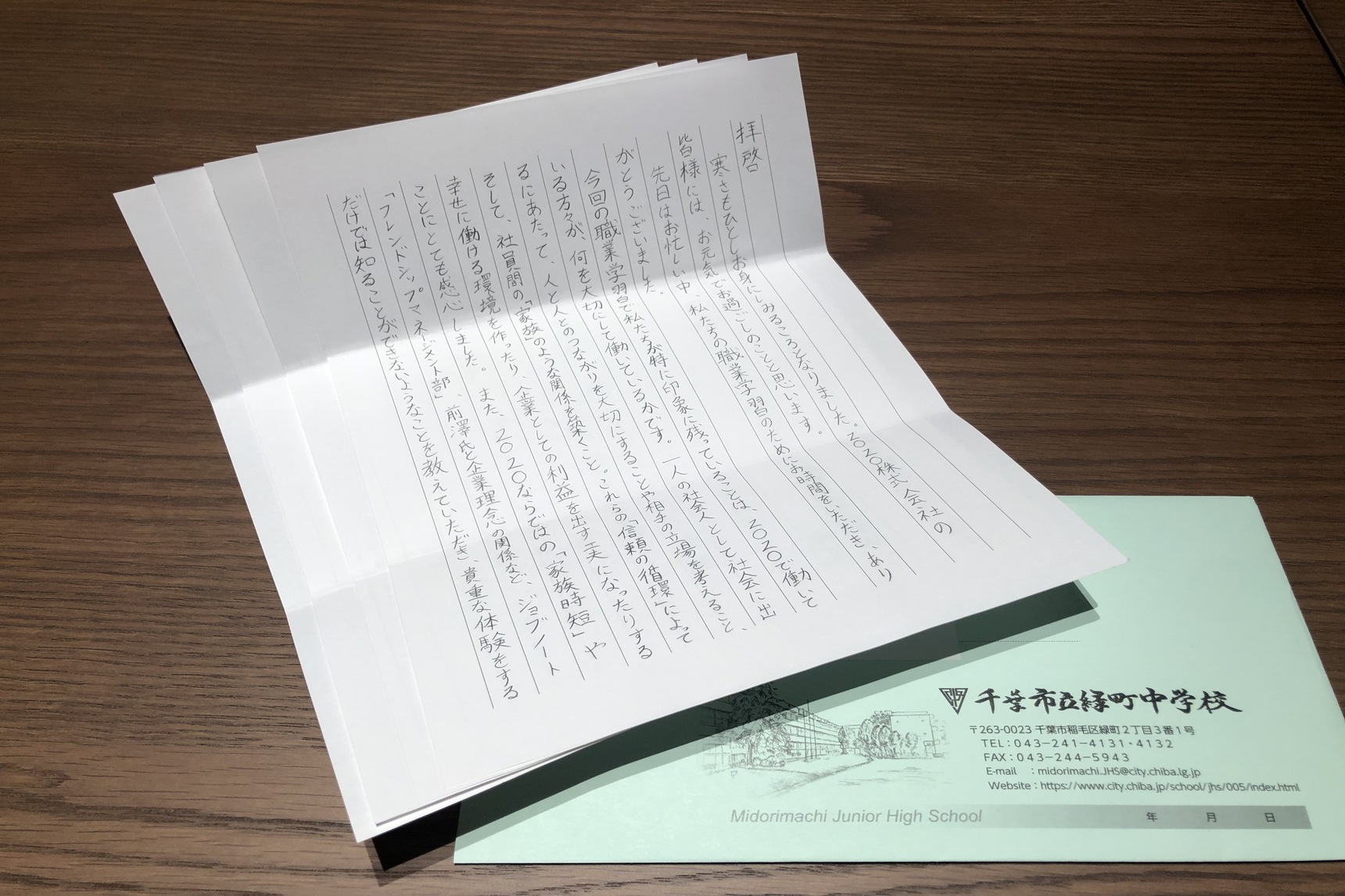 Date of Implementation
Tuesday, December 7, 2021

Related Links
Posted on ZOZO's Work in a Career-Education Supplementary Textbook in Chiba