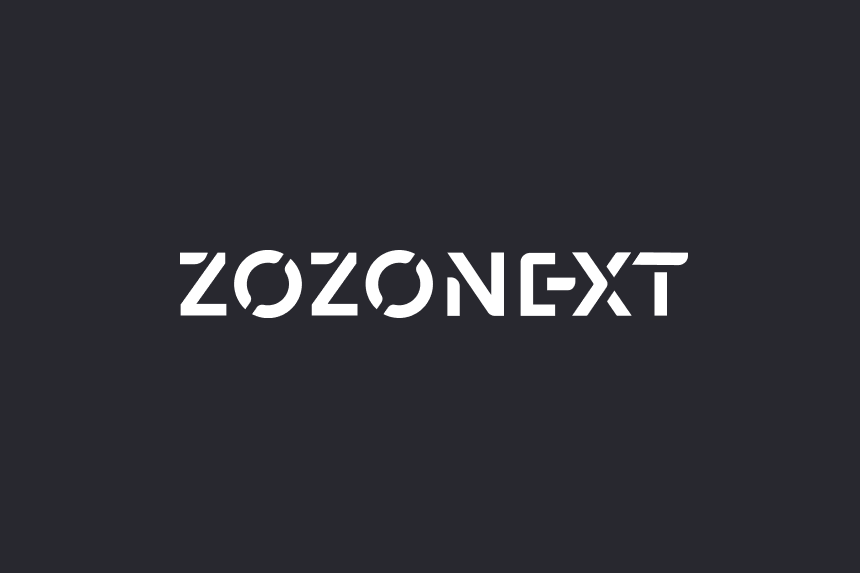 October 1, 2021
Press Release
Launched ZOZO NEXT, Inc. a new company that uses cutting-edge technology to create new value
~ Aiming to create innovation with a sense of speed by bringing together the R&D and R&D divisions 〜
ZOZO, Inc. (Headquarters: Chiba City, Chiba Prefecture, Representative Director, President and CEO: Kotaro Sawada), which operates fashion e-commerce site "ZOZOTOWN," announced that on October 1st today it has absorbed ZOZO Technologies, Inc.(Headquarters: Chiba City, Chiba Prefecture, Representative Director and President: Tatsuya Kubota: Representative Director and CINO: Yuki Kanayama, hereinafter referred to as the former ZOZO Technologies) and established a new company, ZOZO NEXT, Inc.  (hereinafter referred to as the "ZOZO NEXT"), following the change in the corporate name of the split company.
About ZOZO NEXT
ZOZO NEXT is centered on ZOZO Research, the R&D institute of the former ZOZO Technologies, and MATRIX, the R&D division. In addition, we will form NEXT Committee with two overseas subsidiaries of ZOZO Group, namely ZOZO NEW ZEALAND LIMITED and Bespokify Pte., Ltd. (*), in an effort to collaborate with them in an effort to create global innovation through a more flexible system.
As in the past, ZOZO Research will utilize the wealth of assets held by ZOZO Group. Its mission is to "quantify fashion."
At the same time, in the R&D division, we plan to work with members of collaborating overseas bases to rapidly promote innovative new business development with an eye to global expansion.
Yuki Kanayama, who was formerly at ZOZO Technologies and served as CINO and Representative Director, will be appointed as Representative Director, with the aim of creating new innovations in the fashion tech industry by making decisions more swiftly and aggressively.
※Bespokify Pte., Ltd. is a subsidiary of ZOZO Group. It provides advanced fashion tech tools such as tools and 3D fitting tools that can easily create apparel patterns on the Web.
Objectives of Establishing ZOZO NEXT
ZOZO NEXT was established as a specialized body to deeply understand the technologies that ZOZO Group needs and to create innovation and conduct R&D at a faster pace than ever before.
Our mission is "Create the future of fashion and the next big thing." By bringing togetherR&D specialists, we will imagine the diverse needs of users and create a world in which more people can enjoy fashion by solving the challenges in areas where fashion is difficult to translate into languages through the power of technology.
In addition, we aim to create new global businesses by building stronger ties with overseas bases and building stronger relationships than ever before.
Representative Director Yuki Kanayama
The history of ZOZO is the history of challenges. ZOZO NEXT was born in order to deepen this history of challenges as individuals and organizational DNA, and to create a new innovation.
When we returned our watches' guidelines to the time of our foundation, it began when it was said that no one would buy clothing online, and even then, we were among the first to start selling clothing online. Even now, more than 20 years have passed since, and we continue to take on a number of challenges. For example, one of our major challenges is to propose fashions tailored to each user by utilizing measurement techniques that make full use of technology, such as ZOZOMAT and ZOZOGLASS.
At ZOZO NEXT, we believe in the abilities of ourselves and our colleagues, as well as the power of fashion, with the spirit of a challenger once again in our hearts. By working to solve problems and desires of our users, we hope to make every day effort to realize our corporate philosophy of "Inspire the world. Deliver joy every day."
Typical project products of ZOZO NEXT succession division
ZOZO Research
Open Dataset 1: Publish Open Bandit Data and Open Bandit pipeline
"Open Source Development and Implementation Infrastructure of Social Decision Algorithms" Received the Prime Minister's Award at the Japan Open Innovation Prize
Open Dataset 2: Public Shift15M
R&D Division (MATRIX)
Operation of Fashion Tech News, a medium that communicates cutting-edge fashion-tech trends
Project Foil, a three-company joint R&D project with the University of Tokyo and Hosoo Co., Ltd.
Outline of ZOZO NEXT Corporation
ZOZO NEXT is conducting R&D with the aim of quantifying fashions such as beauty, comic and wake with the aim of solving fashion-related issues with the power of technology under the mission of "Create the future of fashion and the next big thing."
Company Name
ZOZO NEXT, Inc.
Representative Director
Yuki Kanayama
Business Activities
Creating New Businesses and R&D Centered on ZOZO Research
Head Office
・Nishi-Chiba Office/1-15-16 Midori-cho, Inaga-ku, Chiba-shi, Chiba 263-0023, JAPAN
・Tokyo-Kioi-cho Office/Garden Terrace Kioi-cho Kioi Tower 1-3 Kioi-cho, Chiyoda-ku, Tokyo 102-0094, JAPAN
Paid-in Capital
280 million (As of April 1st, 2018)
Affiliated companies
ZOZO, Inc.
Date of establishment
October 1st, 2021
Company site
Official Twitter
https://twitter.com/ZOZONEXTInc
Official Facebook
https://www.facebook.com/ZOZONEXTInc2021/
PDF
ZOZO Inc.
Contact PR from here