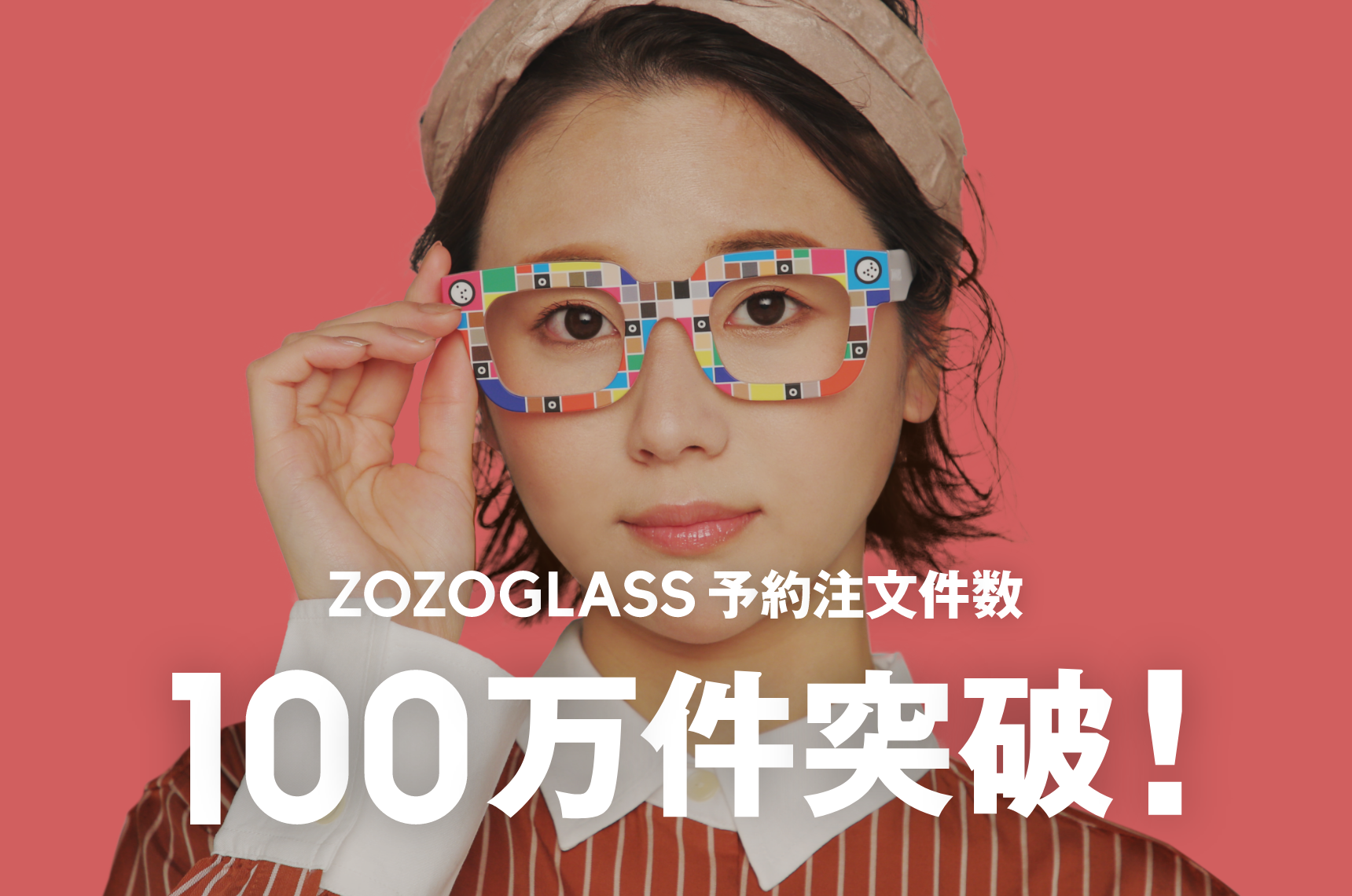 June 14, 2021
Press Release
ZOZOGLASS, ZOZO's proprietary skin tone capturing device for assisting customers in buying cosmetics online, exceeded 1 million orders!
~ With phenomenal reception, over 800,000 users have scanned with ZOZOGLASS in just 3 months ~
ZOZO Inc. (headquartered in Chiba City, Chiba Prefecture, Representative Director, President & CEO: Kotaro Sawada), which operates the online fashion retail website ZOZOTOWN, announced that the number of orders of the ZOZOGLASS, a measurement device that allows users to easily capture their own skin tone using smartphones, has exceeded 1 million.(※1)
※1 Period: Calculated from January 29, 2021 (starting date of preorder) to May 22, 2021
Ever since its pre-order started on January 29th, ZOZOGLASS has accumulated over 1 million orders. So far, over 800,000 people have scanned with their ZOZOGLASS.(※2)Over 500 foundation products from 30 brands available on ZOZOCOSME are currently supported by ZOZOGLASS' shade-matching algorithm, assisting customers in finding their best foundation makeup match. While COVID-19 pandemic has impacted the way customers buy and experience makeup as in-store testers and samples are mostly restricted, ZOZO aims to provide an entirely new way of shopping for cosmetics online.
※2 Period: Calculated from March 18, 2021 to June 14, 2021
By scanning their skin with ZOZOGLASS, customers can view their skin tone at various facial locations, the hemoglobin and melanin amount, as well as personal color (yellow-base undertone or blue-base undertone etc.). ZOZOGLASS' unique design and feature is a viral hit and social phenomenon in Japan, garnering massive media and social media coverage. ZOZOGLASS' feature set will continue to expand in the future to support additional color cosmetics categories such as lipsticks and blushes.
ZOZO aims to leverage ZOZOGLASS to provide a unique online shopping experience for its customers while continuing to enhance the overall services available on ZOZOCOSME, ZOZO's online platform for beauty and cosmetics.
About ZOZOGLASS
ZOZOGLASS is a skin tone capturing device that will solve customers' challenge of cosmetic product color selection when shopping online. When scanning with ZOZOGLASS and the ZOZOTOWN app, one's smartphone camera detects the fiducial markers for locating customers' face and facial features. Color swatches printed on ZOZOGLASS' front frame allow the proprietary algorithm to color correct and accurately detect customers' skin tone in any lighting condition. In addition to the overall skin tone analysis, ZOZOGLASS also detects customers' skin tone at different facial locations, the hemoglobin and melanin amount, as well as personal color. ZOZO will continue to expand the service scope of ZOZOGLASS to support additional features such as face type analysis, color-corrected AR makeup try-on, and more in the future.
Name
ZOZOGLASS   
Price
Free (Shipping included. Free delivery; end time undecided)
Pre-order start date
2021/1/29(Friday)17:00
Delivery date
2021/3/18(Thursday) 〜
Estimated shipping date
4 - 6 weeks
ZOZOGLASS Pre-order page

Price, delivery date and other information are subject to change without prior notice.
About ZOZOCOSME
ZOZOCOSME is an online platform for beauty and cosmetics housed within ZOZOTOWN. Its wide ranging product assortment includes over 500 curated cosmetics brands and more. Its user-friendly interface is designed especially for cosmetics, allowing users to easily search for the right cosmetic products not only by brand or item names, but also by user preferences or concerns. Currently, a selection of foundation products available on ZOZOCOSME are supported by ZOZOGLASS, ZOZO's proprietary skin tone capturing device. By scanning with ZOZOGLASS, customers are recommended foundation shades that are algorithmically close to their own skin tone, thus solving the challenge of color selection when buying cosmetics online.
Service name
ZOZOCOSMEService
Launch date
2021/3/18 (Thursday)
URL
PDF
ZOZO, Inc.
Contact PR from here