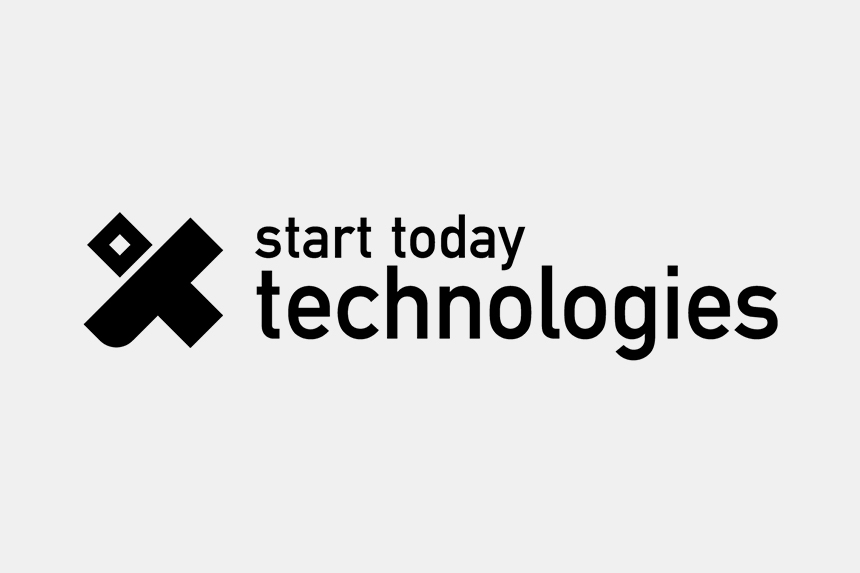 April 2, 2018
Press Release
Start Today Group Established "Start Today Technologies Inc." to Change Fashion for 7 Billion People Through the Power of Technology.
~Accelerating technology driven innovations by gathering big data and expertise~
START TODAY GROUP has established a new company "START TODAY TECHNOLOGIES Inc." on April 1st, assembling tech-experts within the Start Today Group, by consolidating START TODAY CO. LTD.,(CEO Yusaku Maezawa, Headquarters in Chiba City,)'s subsidiaries, START TODAY ENGINEERING Inc. (CEO Tatsuya Kubota, HQ in Tokyo Shibuya), VASILY Inc.(CEO Yuki Kanayama, HQ in Tokyo Shibuya) and COLORCLE Inc.(CEO Takayuki Okubo, HQ in Fukuoka).
Purpose of establishment
The mission of Start Today Technologies (from hereon, "The company") is to "change fashion for 7 billion people through the power of technology" by utilizing its current source of big data in order to accelerate innovations. In addition to its current fashion EC services such as ZOZOTOWN, the private label "ZOZO" supported by the technology of the ZOZOSUIT and fashion media such as WEAR and IQON, the company aims to create technology driven business with the resources of R&D of Start Today Research. Its goal is to scientifically define and predict fashion, and to promote a new approach to fashion through science and technology, introducing a new exciting perspective of fashion for people all over the world.
The structure of the newly established company
In order to support the company's quick decisions making and swift management, it will be led by Tatsuya Kubota, the former CEO of Start Today Engineering, and Yuki Kanayama, the former CEO of VASILY. Kubota will oversee the development of ZOZOTOWN and private label sales, while Kanayama will serve as CIO (Chief Innovation Officer) and will be in charge of the operations of fashion media such as WEAR and IQON, developments of new businesses and generating innovations such as Start Today Research. In addition, Takayuki Okubu, former CEO of Colorcle, will serve as the executive operating officer, as well as taking places as the leader of the research based in Fukuoka.
Overview of the merger
Effective issue date
April 1st Sunday, 2018
Method of merger
An Absorption merger of Start Today Engineering, a surviving company, and VASILY and Colorcle, an extinguished company.
Rights and duties
After the merger, we will succeed all rights and obligations to Start Today Engineering. Businesses of VASILY and Colorcle will be succeeded to a division which will be established as an internal organization and continue to provide its current services.ss
Recruitment
Start Today Technologies is eager to further expand its current businesses, as well as creating new technology driven businesses by welcoming those who can demonstrate leadership at this crucial turning point of the company, such as doctors, engineers, analysts, designers, and producers. In other words, the company is interested in recruiting "Geniuses" and "Intellectuals". Please refer to the recruitment page of the Start Today Technologies website for further details.
https://www.starttoday-tech.com/recruit/genius/
Overview of "Start Today Technologies Inc."
Name of company
Start Today Technologies Inc.
Representatives
CEO, Tatsuya Kubota / CIO, Yuki Kanayama
Main Businesses
Service developments of the Start Today Group, creating new businesses, R&D supported by Start Today Research.
Location
Tokyo, Shibuya-ku, Jingumae 52-2-2, Aoyama Oval Building 3F, 150-0001
Capital
280 million yen
HP
https://www.starttoday-tech.com
Establishment
April 1st, 2018
PDF
All media related readers:
Please contact us regarding any inquiries.
Start Today Co., Ltd.
Contact PR from here