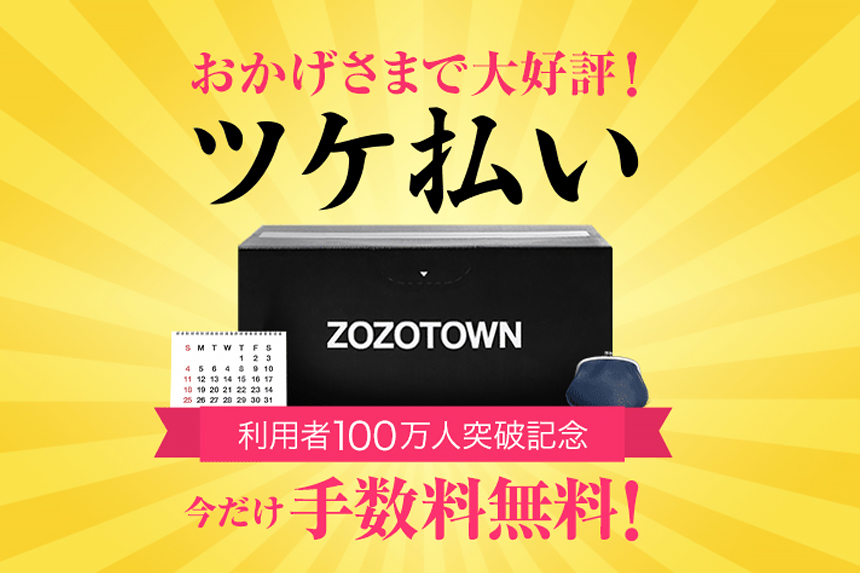 August 18, 2017
We now have over 100 thousand "TSUKEBARAI"* users.
*Tsukebarai: A unique deferred payment option offered on ZOZOTOWN. Customers are allowed to complete their payment within 2 months.
The online fashion EC website "ZOZOTOWN" (http://zozo.jp/) operated by Start Today Co., Ltd. (CEO Yusaku Maezawa, Headquarters in Chiba city) has introduced a unique deferred payment option on ZOZOTOWN, where customers are allowed to pay within a maximum of 2 months after placing an order. The service has reached 100 thousand users since its launch. For the first time, we are releasing the user profiles of this service.
User profile of the Tsukebarai service
The majority users of the Tsukebarai payment option are women in their twenties to thirties, the same dynamic of our active users on ZOZOTOWN.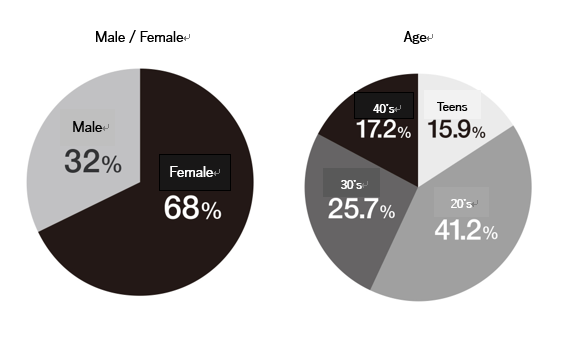 In commemoration of reaching over 100 thousand users of the Tsukebarai service, ZOZOTOWN will launch a "free commission fee campaign". Generally, ZOZOTOWN charges 324 yen (including tax) per order, which will be offered without charge during the campaign.
Since the timing of payment can be extended up to 2 months, customers can pay at a convenient timing within 2 months, which is expected to improve customer experience on ZOZOTONW. In addition, customers will be able to place a payment after confirming the content of their order. We believe that this is also a helpful service for first-time users of ZOZOTOWN.
Moreover, the payment method can be selected from either a convenient store payment method, bank transfer or credit card. By offering a variation of payment methods, we hope to be helpful for our customers who dislike credit card payment options, or customers without credit cards.
Start Today hopes to offer our services to more customers, and to improve all customer experiences on ZOZOTOWN.
Overview of campaign
Timing of service: August 18th, 2017~
Target Users: All customers registered to ZOZOTOWN (*Except guest users)
Target Products:
All products offered on ZOZOTOWN (*Except pre-order items and gift wrapping services)
Introduction of service (URL):
http://zozo.jp/later-payment/
Handling fee: Free
Payment Option: At all registered convenient stores and banks (Customers will be charged commission fees in case of bank transfer payments).
All media related readers:
Please contact us regarding any inquiries.
Start Today Co., Ltd.
Contact PR from here