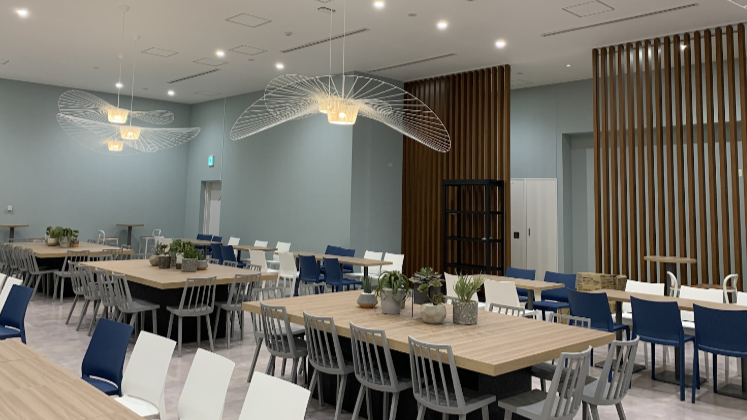 September 19, 2023
Improving Break Rooms for Employee Comfort
Our company is committed to creating a pleasant working environment for our employees. In our Logistics Center "ZOZOBASE" and the customer support department's break rooms, we have made various arrangements to ensure comfort.
Each break room in our facilities has its own theme and is designed accordingly. For instance, at our Logistics Center "ZOZOBASE NARASHINO 2", the break room overlooks the sea, inspiring a "Sky and Sea" theme featuring blue and white as its primary colors. We have also placed a variety of indoor plants to create a relaxing atmosphere. Additionally, local eateries offer on-site lunch and coffee sales.
The customer support department's break room is equipped with mini-golf and toy blocks to help shift moods and refresh minds. We also invite food and beverage vendors from the popular ZOZO MARINE STADIUM and local favorites to sell their products.
We will continue to improve working conditions, including the break rooms, to realize ZOZO WORKSTYLE: "work with fun".