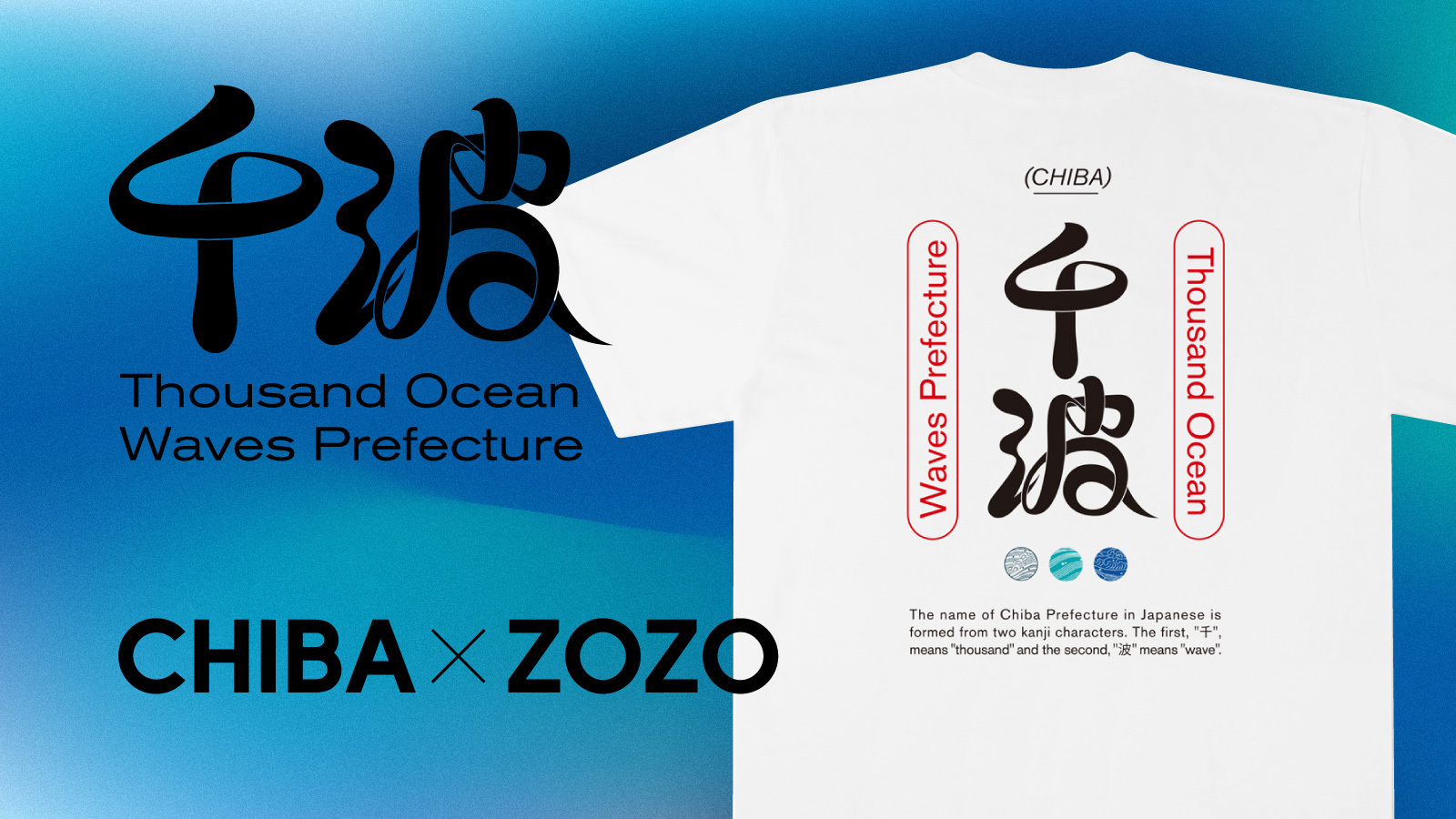 July 26, 2023
Producing and Selling Original T-shirts Utilizing "Chiba's Ocean Brand Design"

We have utilized the "Chiba's Ocean Brand Design," created by Chiba Prefecture to promote the allure of the sea in Chiba, to produce and start selling our original design T-shirts on ZOZOTOWN. We also deliver the products in packaging featuring the Ocean Brand Design, thus promoting the charm of Chiba's ocean through our sales.
Furthermore, during the "Chiba Prefecture Governor's Regular Press Conference" held on July 13 (Thursday), this initiative was announced. Governor Kumagai of Chiba Prefecture personally wore a shirt that we produced, featuring a one-point embroidery on the left chest, aimed at the governor and other high-ranking prefectural officials.

<Comments from the Project Coordinator>
From the desire to nurture Chiba's culture alongside Chiba Prefecture and to convey it through the power of fashion, we have designed this T-shirt based on the theme of "千波"(*). We hope that the charm of Chiba, which we love dearly, will be communicated to many people.

We will continue to engage in various activities alongside Chiba Prefecture to contribute to the sustainable development of the community.
(*) In the initiative by Chiba Prefecture to promote the allure of Chiba's ocean, a brand design was created that represents the diverse charm of the sea in Chiba. It carries the meaning of a "Prefecture with a Thousand Waves," and Chiba Prefecture is referred to as "千波県 (Chiba-ken)" in this branding.
About the Creation of Chiba's Ocean Brand Design by Chiba Prefecture



About the Original T-shirts

Sales Start Date
July 13, 2023 (Thu)
Name
Chiba Brand Design T-shirt
Price
¥3,300 (Tax-inclusive)
Size Range
S~XL
Sales Method
Pre-order Sales (Orders until 11:59 PM on July 31, 2023, shipping in late August)