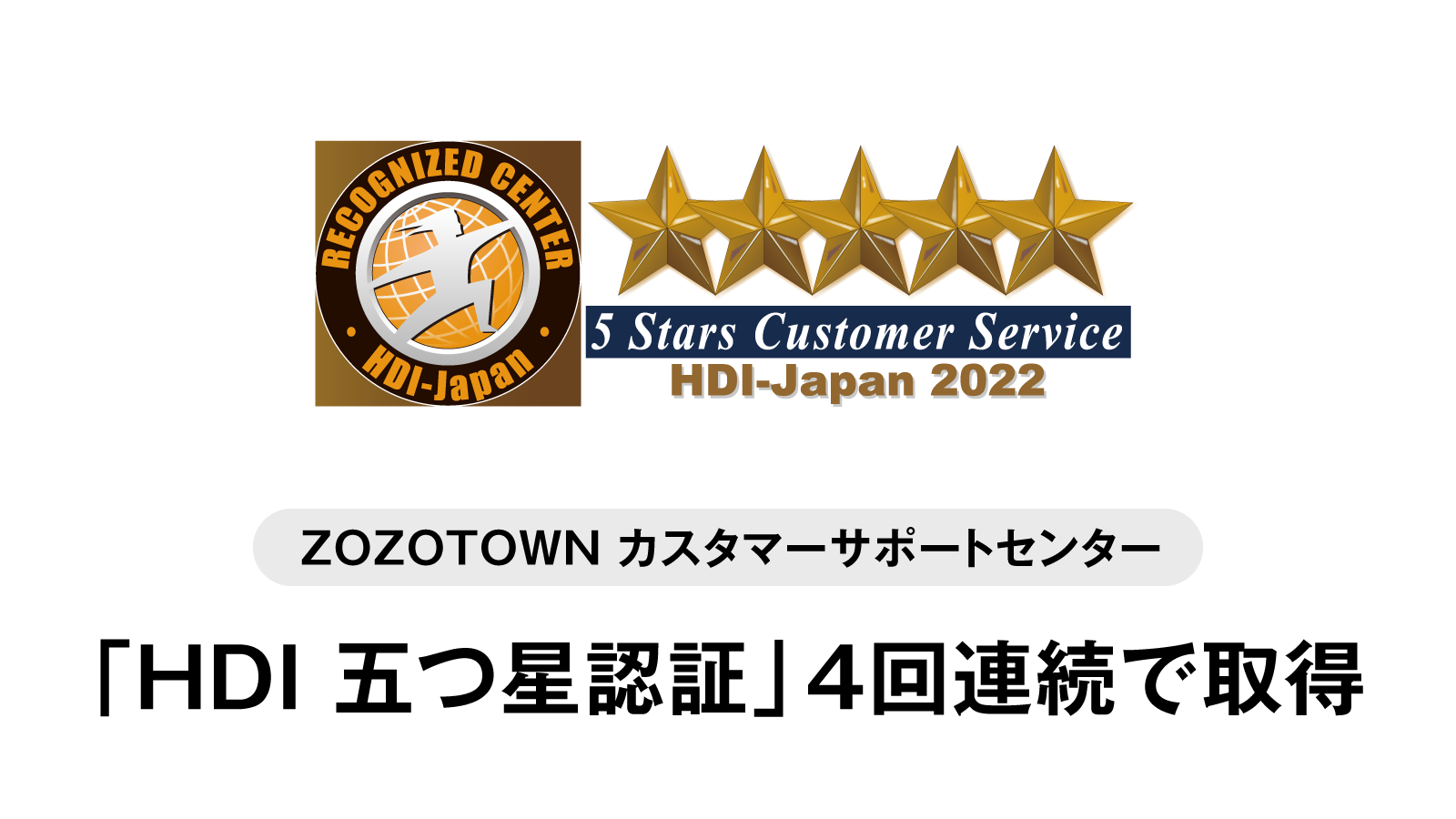 March 29, 2023
ZOZOTOWN Customer Support Center Receives "HDI 5-Star Certification" for the 4th Consecutive Time

We are pleased to announce that we have been awarded the highest rating of "5-Star Certification" in the "HDI 5-Star Certification Program" provided by "HDI-Japan." This marks the first-ever 4th consecutive certification in the apparel industry (*1), and we are the sole company specializing in text-based communication support through email and chat to receive the prestigious 5-Star Certification (*2).
Previously, we obtained the 3-Star Certification six times in a row since 2013 and achieved the 5-Star Certification four times consecutively from 2017 (*3). In this recent 5-Star Certification, we were highly recognized for our courteousness towards customers, proactive support approach, and promptness in responding to inquiries.
Moving forward, we will continue our efforts to realize our corporate mission of "Inspire the world. Deliver joy every day." striving for continuous improvement in service and enhancing the quality of customer interactions.


(*1) (*3) Acquiring 5-Star Certification: 2017, 2019, 2021, 2022 (Certifications are valid for two years. In 2022, we chose to conduct consecutive certifications for two years to enhance the quality of customer interactions based on our request)
(*2) As of March 29, 2023, based on our own research using publicly available internet information on certified companies and their industries and customer support methods.

Related Links