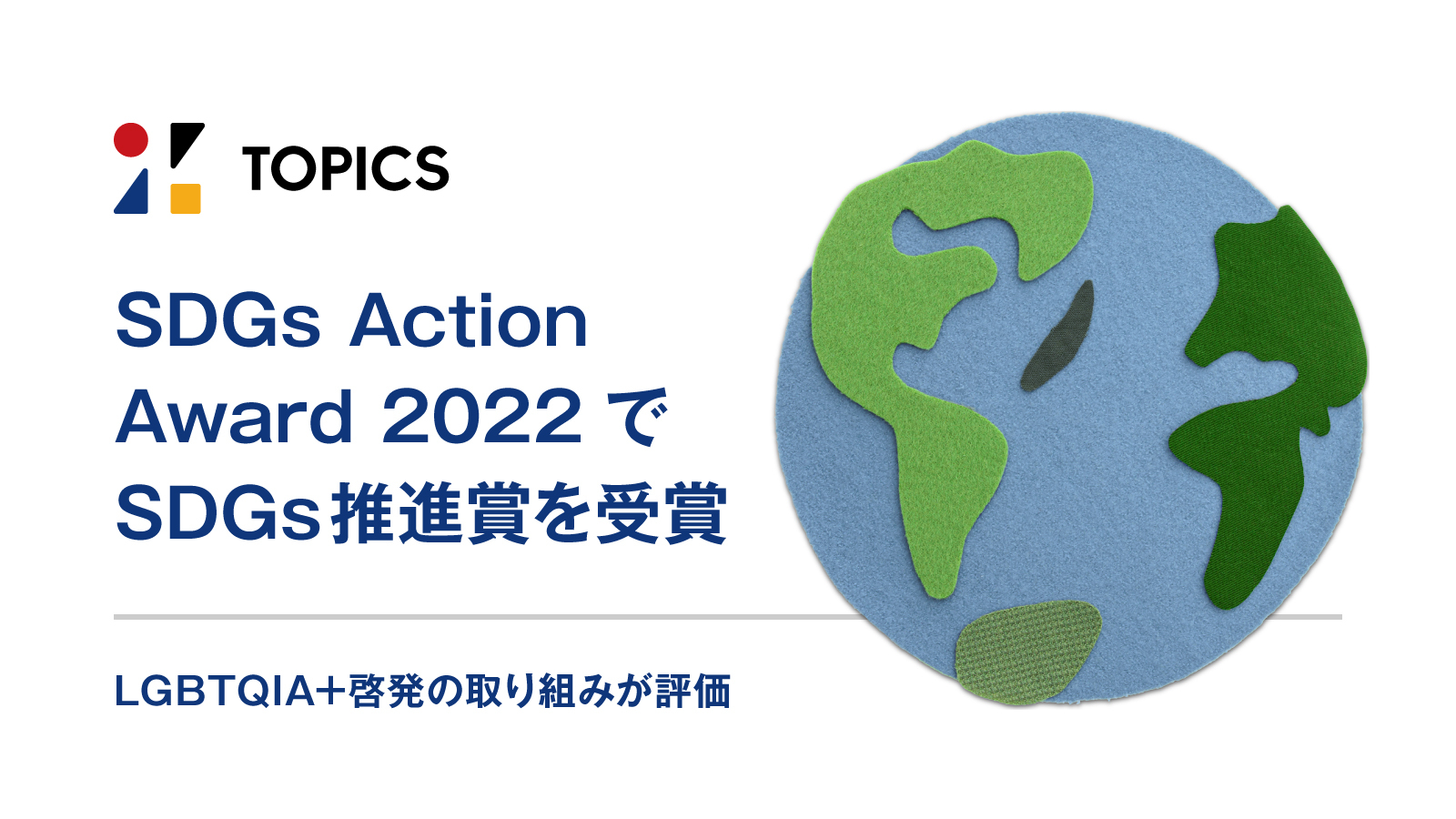 March 24, 2023
Received "SDGs Promotion Award" at SoftBank SDGs Action Award 2022 for LGBTQIA+ Awareness Efforts

We were awarded the "SDGs Promotion Award" at the SoftBank SDGs Action Award 2022, hosted by SoftBank Corporation. The recognition is attributed to our initiative "ZOZOTOWN Pride Month 2022" conducted during the Pride Month. This marks our second consecutive win in the "SDGs Action Award," making us the sole recipient of this honor for two years running.
Our efforts in showcasing solidarity with LGBTQIA+ during the "Pride Month" (*1) and obtaining the highest level "Gold" certification for two consecutive years in the "PRIDE Index 2022," an evaluation of efforts for sexual minorities in the workplace (*2), have been acknowledged and resulted in winning the "SDGs Promotion Award."
Going forward, we will continue to actively promote DE&I initiatives to enhance understanding of LGBTQIA+ issues. Through proactive information dissemination and actions, we are committed to creating a society where everyone involved in the fashion industry can realize their full potential.
(*1) We featured the Rainbow logo and a dedicated page within ZOZOTOWN during the Pride Month in June.
(*2) We received the highest rating of "Gold" in the PRIDE Index 2022, which evaluates LGBTQ+ initiatives in the workplace, for the second year in a row.

Related Links
SDGs Action Award 2023 by SoftBank Corporation