October 5, 2022
Sales of the Breads Manufactured by Students of Special-Needs Schools at ZOZOBASE Logistics Center
As part of the "Contribute to sustainable community development" initiative, one of our key actions for promoting sustainability, we held an event at ZOZOBASE Narashino 2, a distribution base for the breads manufactured in classes by students from the Kawano Higher School of the City of Chiba Prefectural Special-Needs School, on Wednesday, October 5, 2022. This sales event was held with the intention of giving reference to our corporate culture, working environment, etc., when choosing a future place to work.

The venue was bustling with many ZOZOBASE staff, and about 300 pieces were sold out in an hour. Leading teachers and students commented, "It was a good experience for me in choosing a workplace in the future" and "I was happy that many people in ZOZO bought our bread." Through interactions with various staff members, I was able to learn about us.

We will continue to contribute to the creation of sustainable communities and an environment where diverse human resources can play an active role.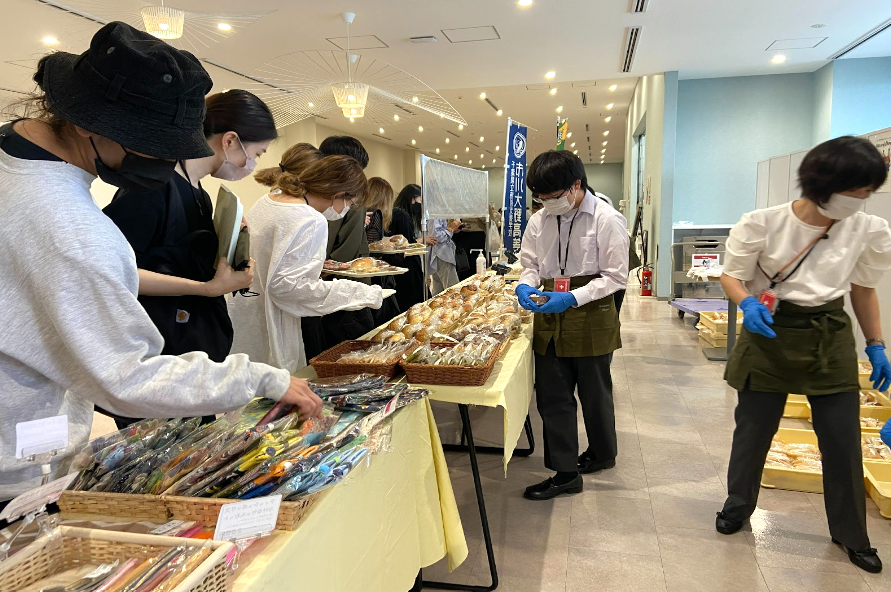 Date of Implementation
Thursday, Oct 5, 2022