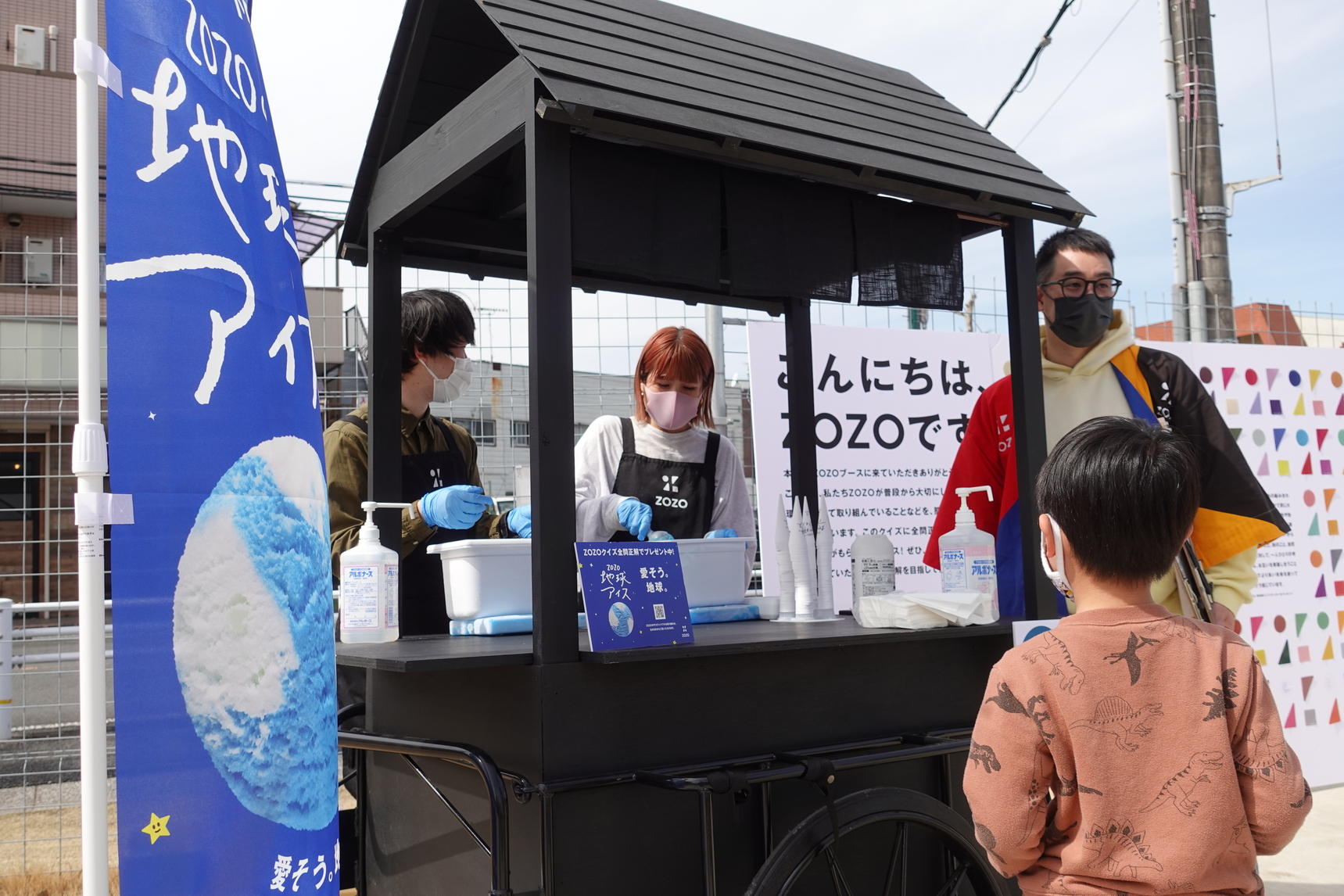 March 19, 2022
First store opened in "Guruguru Circus think circle & love neighbors," a regional event
We opened our first store at the "Guruguru Circus think circle & love neighbors," an event sponsored by HELLO GARDEN, held on March 19, 2022 at Midori-cho Park, Square in ZOZO and HELLO GARDEN. The purpose of this event was to find things that each person can do for the future while enjoying themselves. The event included sales of light meals and provision of used clothes through a vegan-compatible cafe, and a workshop on kin-tsugi.

At the event venue, we set up a "ZOZO Quiz" panel on the topics of our corporate philosophy and sustainability statement. As a prize for Quiz, all participants were given a sticker based on the corporate logo concept "Be unique. Be equal." Furthermore, all people who gave correct answers were given an ice cream called "Earth Ice."

Going forward, we will continue to communicate our culture and thinking through these activities while working together with everyone to create a sustainable region.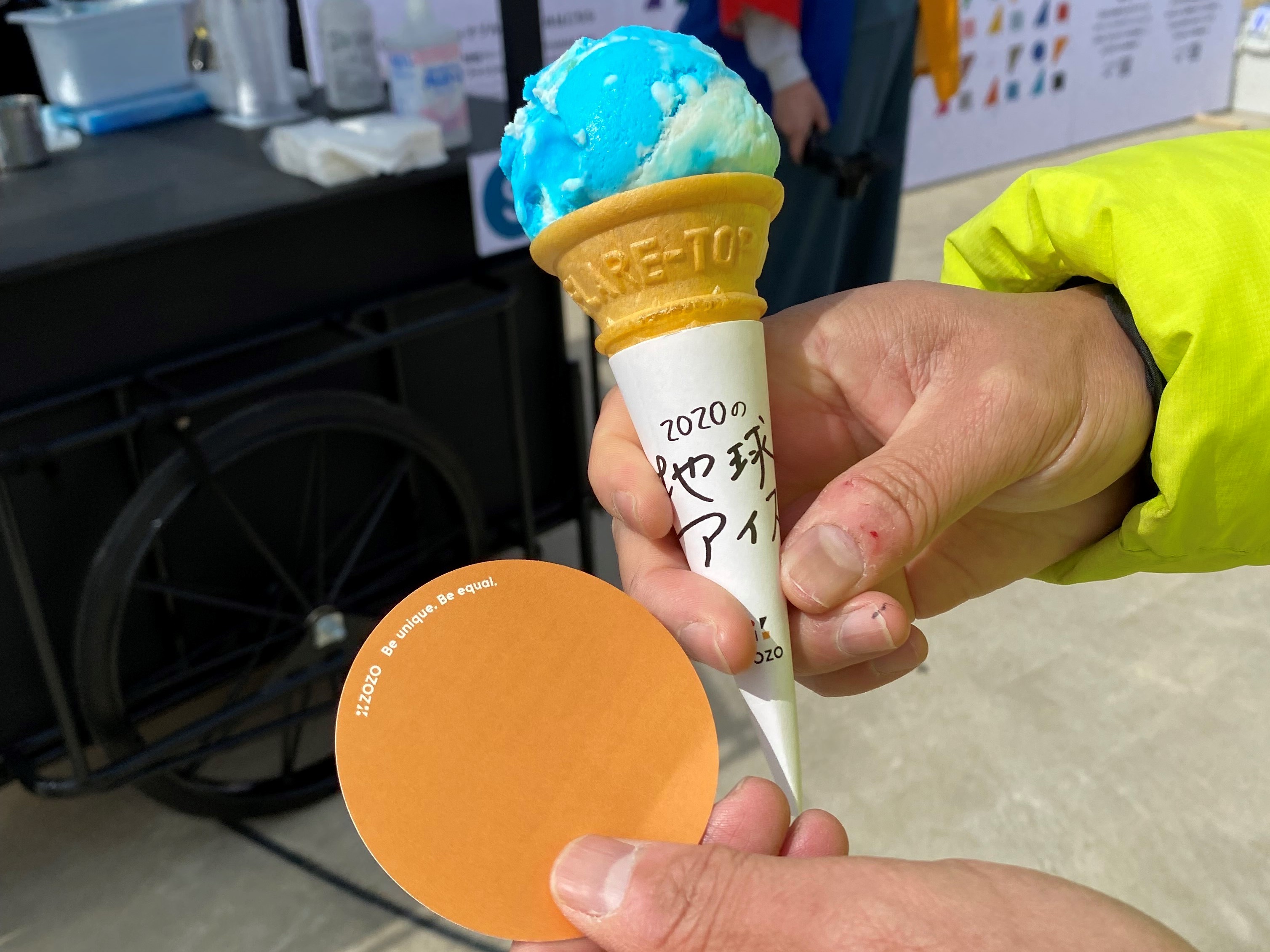 Date of Implementation
Saturday, March 19, 2022