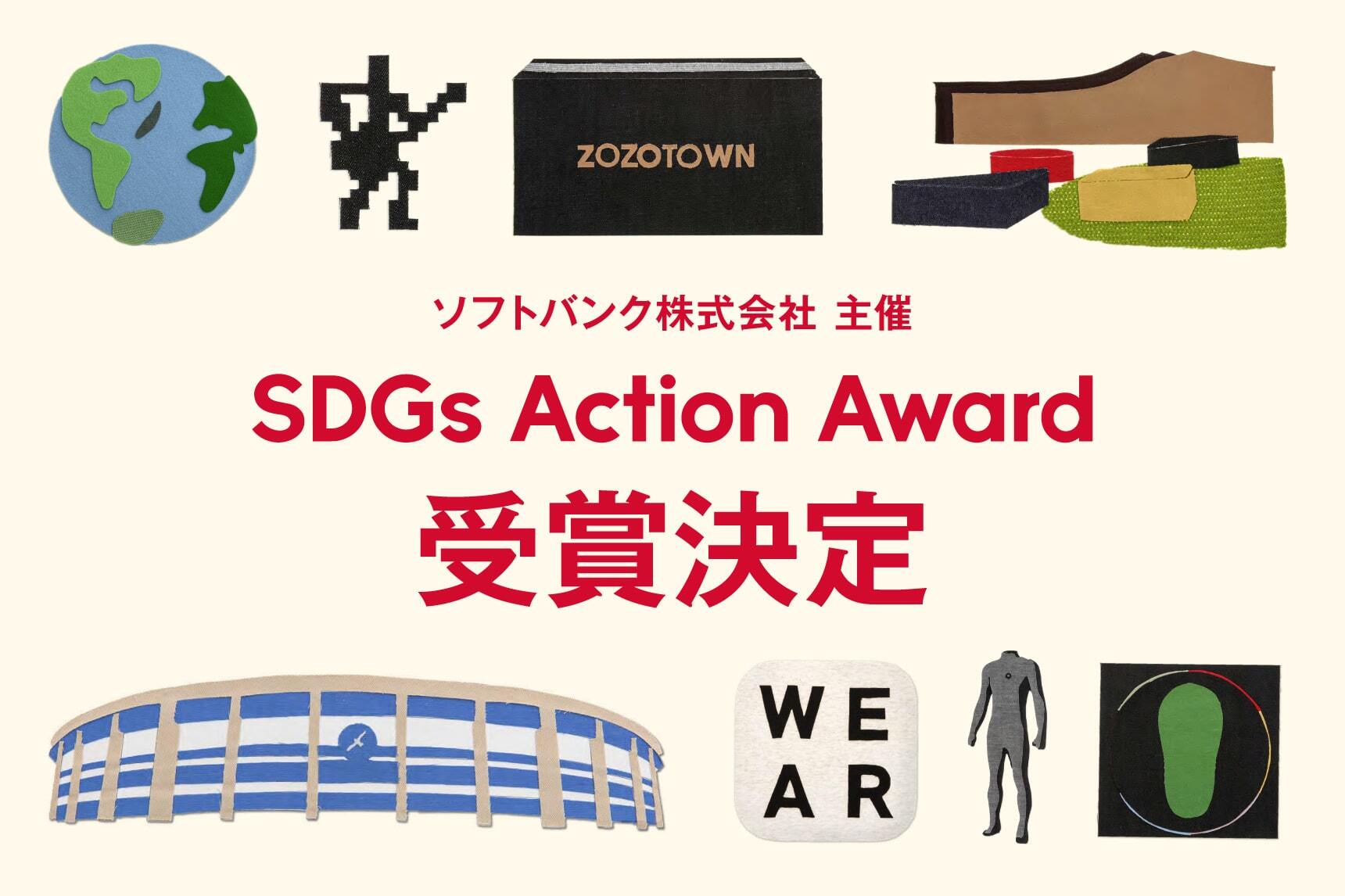 March 2, 2022
Received SDGs Action Award 2021 and Disclosure​/Dissemination​ Awards sponsored by SoftBank Corp.
In February 2022, we won the Disclosure​/Dissemina​tion​ Division Award in SDGs Action Award 2021 sponsored by SoftBank Corp.

SDGs Action Award 2021 was established to recognize good practices of SDGs initiatives in SoftBank Corp.'s Group companies and to enhance the sophistication of initiatives throughout the Group. In this year's first year, the Grand Prize and all six divisional awards were selected from among more than 100 entries collected from more than 300 Group companies.

We received the Disclosure​/Dissemina​tion​ Division Award for disclosing and disseminating information on sustainability on our ZOZOTOWN and on our corporate website, taking advantage of our characteristics as a platform company that provides services that are used by numerous customers and brands. This was the result of our efforts to disclose our special ZOZOTOWN page "Let's Learn Fashion and Sustainability in ZOZOTOWN", " "Sustainability Report", and "Renewal of the Sustainability Pages in our Corporate Site."

We will continue to strive to realize our corporate philosophy of "Inspire the world. Deliver joy every day." through appropriate information disclosure and the dissemination of content that is useful to our stakeholders.