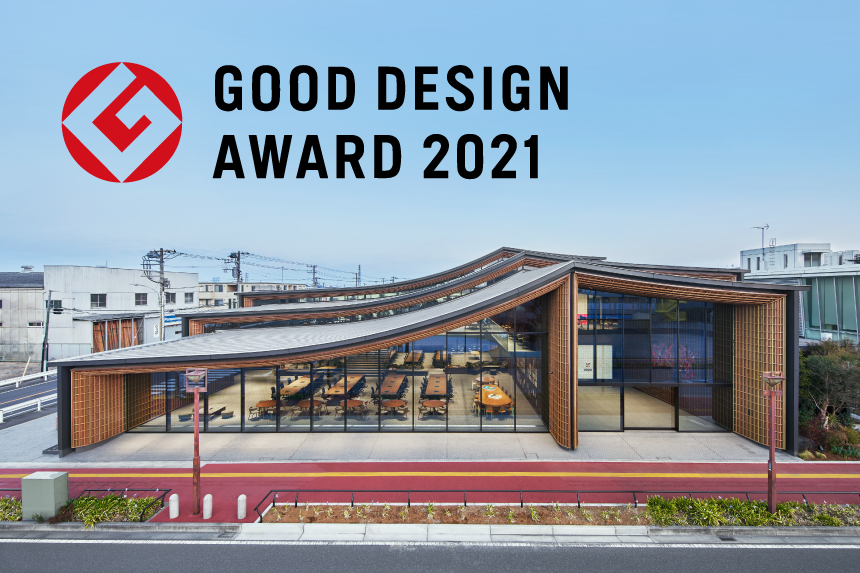 February 14, 2022
ZOZO Head Office Building won GOOD DESIGN AWARD and Chiba City Culture Award 2021
In February 2021, ZOZO head office relocated to Nishi-Chiba won the 2021 GOOD DESIGN AWARD (sponsored by the Japan Design Promotion Association) and the Chiba City Urban Culture Award 2021, that is sponsored by the Urban Planning Section of the City Bureau of the City of Chiba, was also awarded the Grand Prix.
~About the GOOD DESIGN AWARD~
The GOOD DESIGN AWARD is held annually as a global design award in which many domestic and overseas companies and organizations participate. The award aims to improve the quality of life and utilize the design to solve social issues and themes.
The reason for the award was the Good Design Award in recognition of the company's office plan, which incorporates interaction with the local community and regional revitalization, not only on the company's premises, but also in terms of coexisting relationships with nearby cafes, parks, and day-care centers.
~About the Urban Culture Award~
The Chiba City Culture Award is presented to builders, designers, installers, organizations and individuals of buildings and other structures that are recognized as contributing to the formation of attractive urban landscapes that take advantage of the characteristics of the region, such as rich greenery and waterfront.
There were three reasons for the award. Firstly, with the aim of becoming a company that is rooted in the community and integrates into the community, employees expressed greetings to the community through the temporary enclosure of the site from the construction stage and attracted the attention of local residents through the illustrations. Secondly, the large office space with no pillars of transparent glass facing the road was designed continuously, which made the corner of the town attractive as an office as it was. Lastly, they highly appreciated the structure of the roof which embodies the corporate brand and the spatial expression such as carpet.
We believe that face-to-face communication between employees who spend time at our offices is also important. Looking ahead, we plan to shift to a new way of working that combines the emergence of the company with remote work, while observing the state of the COVID-19 infectious disease.
Going forward, we will continue to work to realize our corporate philosophy of "Inspire the world. Deliver joy every day." through our head office in Nishi-Chiba and new ways of working.
Date of the award
GOOD DESIGN AWARD Wednesday, October 20, 2021
Chiba City Culture Award Monday, February 14, 2022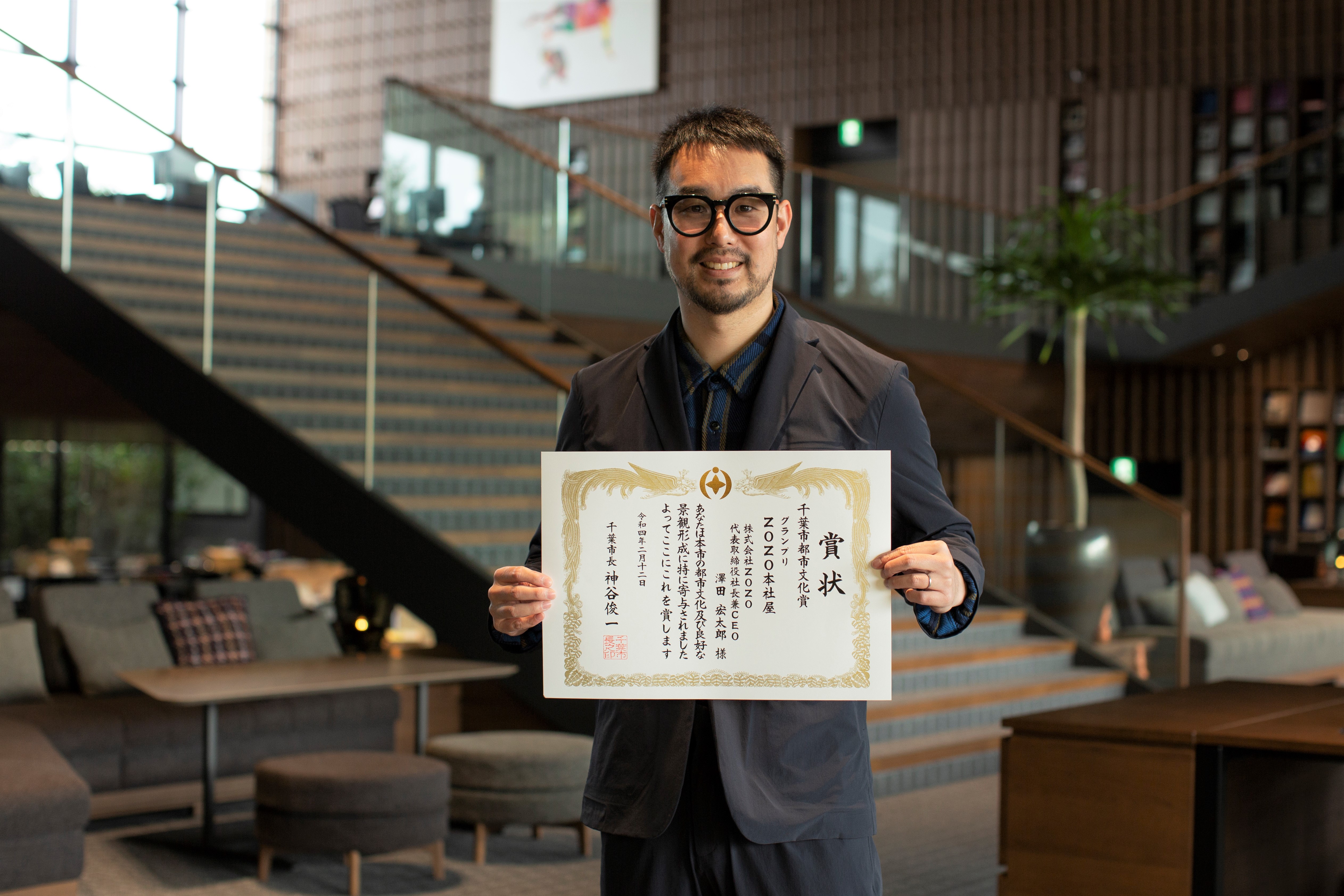 About ZOZO Head Office

(Photo Left) Appearance (Photo Central) Entrance (Photo Right) Working Space
Name
ZOZO Head Office
Address
Midori-cho 1-15-16,, Inage-ku, Chiba city, Chiba prefecture
Site Area
1,983.60㎡
Floors
2 above ground floors and 1 basement floor
Date of transfer
Monday, February 15, 2021
Design
Hiroshi Nakamura & NAP, TAKENAKA CORPORATION
Construction
TAKENAKA CORPORATION
ZOZO Head Office Concept Movie
Title
ZOZO New Head Office in Nishichiba
URL
https://www.youtube.com/watch?v=CFezzqfXe7s&t=1s