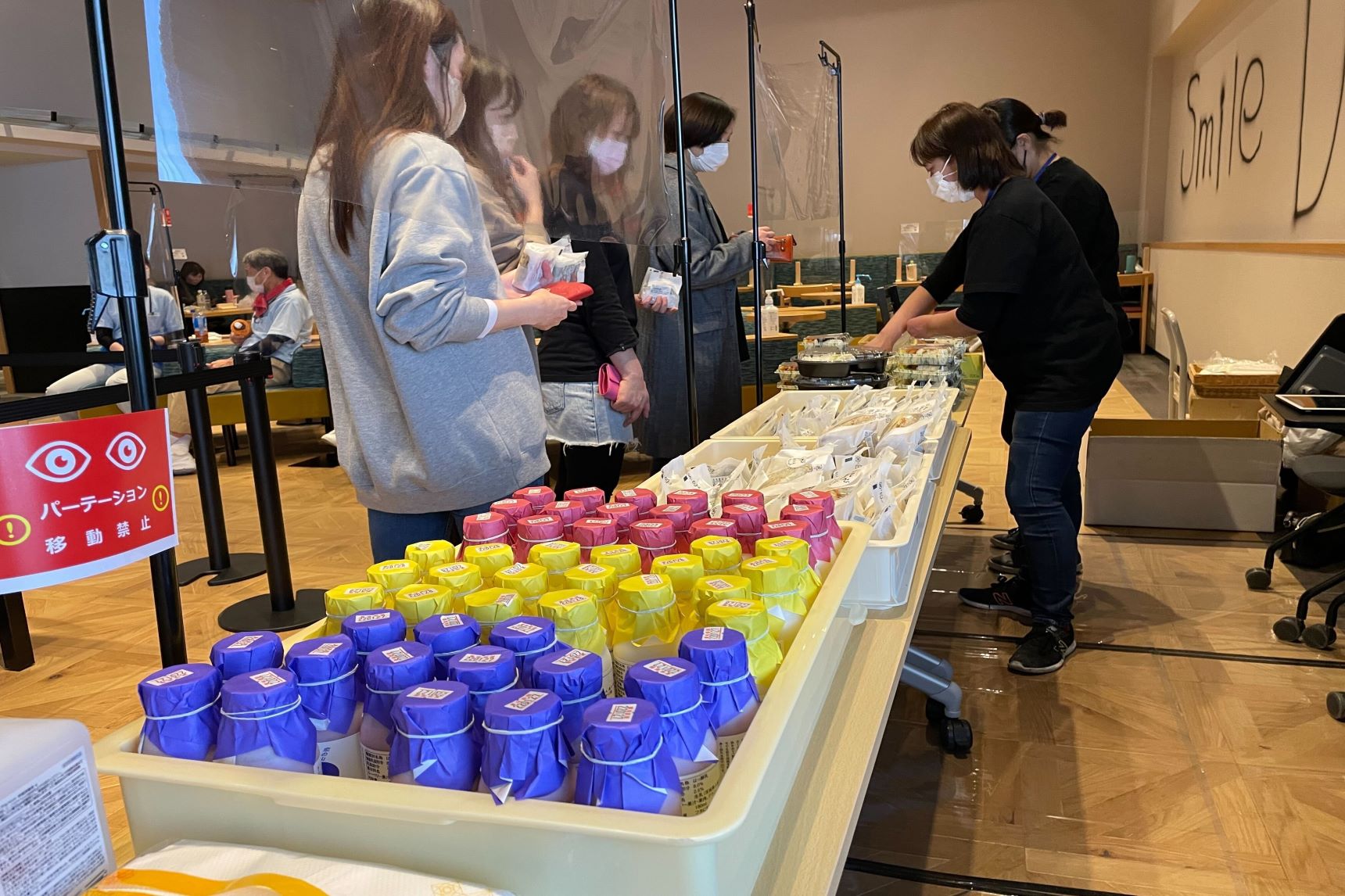 February 1, 2022
Boxed Lunches produced in Ibaraki Prefecture at ZOZOBASE Tsukuba Logistics Center
To create a comfortable working environment for our employees and to contribute to the creation of a sustainable community, we sell boxed lunches with food made in Ibaraki Prefecture in the rest rooms of our logistics center, ZOZOBASE Tsukuba 1 and ZOZOBASE Tsukuba 2.
Since August 2019, we have been selling boxed lunches with the help of restaurants in the Tsukuba region. In January 2022, we began selling boxed lunches with the help of two more restaurants, in the hope that ZOZO employees would better understand the attractiveness of the Tsukuba region. Currently, we have four restaurants selling box lunches. (*) As of February 2022
As the number of meal options has increased and many boxed lunches with food  made in Ibaraki Prefecture (produced in Tsukuba), employees have voiced that they "looked forward to the purchase of meals," which has been very popular.
We will continue to engage in activities that contribute to the surrounding communities while maintaining communication with local residents.
Introduction to the restaurants we sell
Agricultural Production Corporation Tsukuba Farm
Sells diapers, boxed lunches, and yogurt drinks.
"Hitachi Odama Rice" is used. Hitachi-Odamai is rice grown with high-quality water flowing from the foot of Mt. Tsukuba and organic fertilizer that has been fermented for two years for fallen leaves, with a commitment to minimizing the use of pesticides.
HARE GOHAN
Sells curry and ginger ales.
Hitachi Oda-rice is included in rice from curry rice. It uses Tsukuba Chicken and vegetables produced in Ibaraki Prefecture.
Kitchen Soya
Sells boxed lunches made from soybean food, tofu.
Tofu is purchased daily from the Tsukubaya tofu store, which was established for 50 years.
Venus Corporation
Mainly sells filled and stuffed bread.
The vegetables used in bread are produced in Ibaraki Prefecture