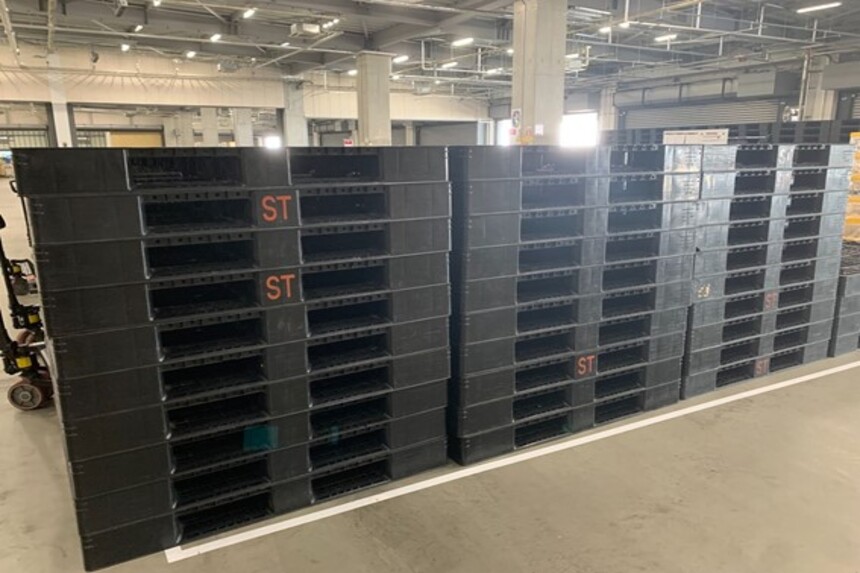 December 21, 2021
Introduced Pallets with 100% Recycled Materials
For the realization of a sustainable society, we have introduced 100% recycled plastic materials pallets at our logistic centers, "ZOZOBASE." Pallet refers to a machine containing a parcel for transporting, unloading, and storing goods and fixtures at warehouses and other facilities. The durability of the 100% pallets of recycled materials is comparable to that of the pallets of conventional plastic materials.
In addition, when 100% of recycled materials are no longer available for use due to damage or other reasons, they are handed over to waste equipment collection companies and then recycled and reused as new pallets and solid fuel.
We will continue to adopt sustainable resources at our logistic centers, "ZOZOBASE" and promote environmentally conscious initiatives.