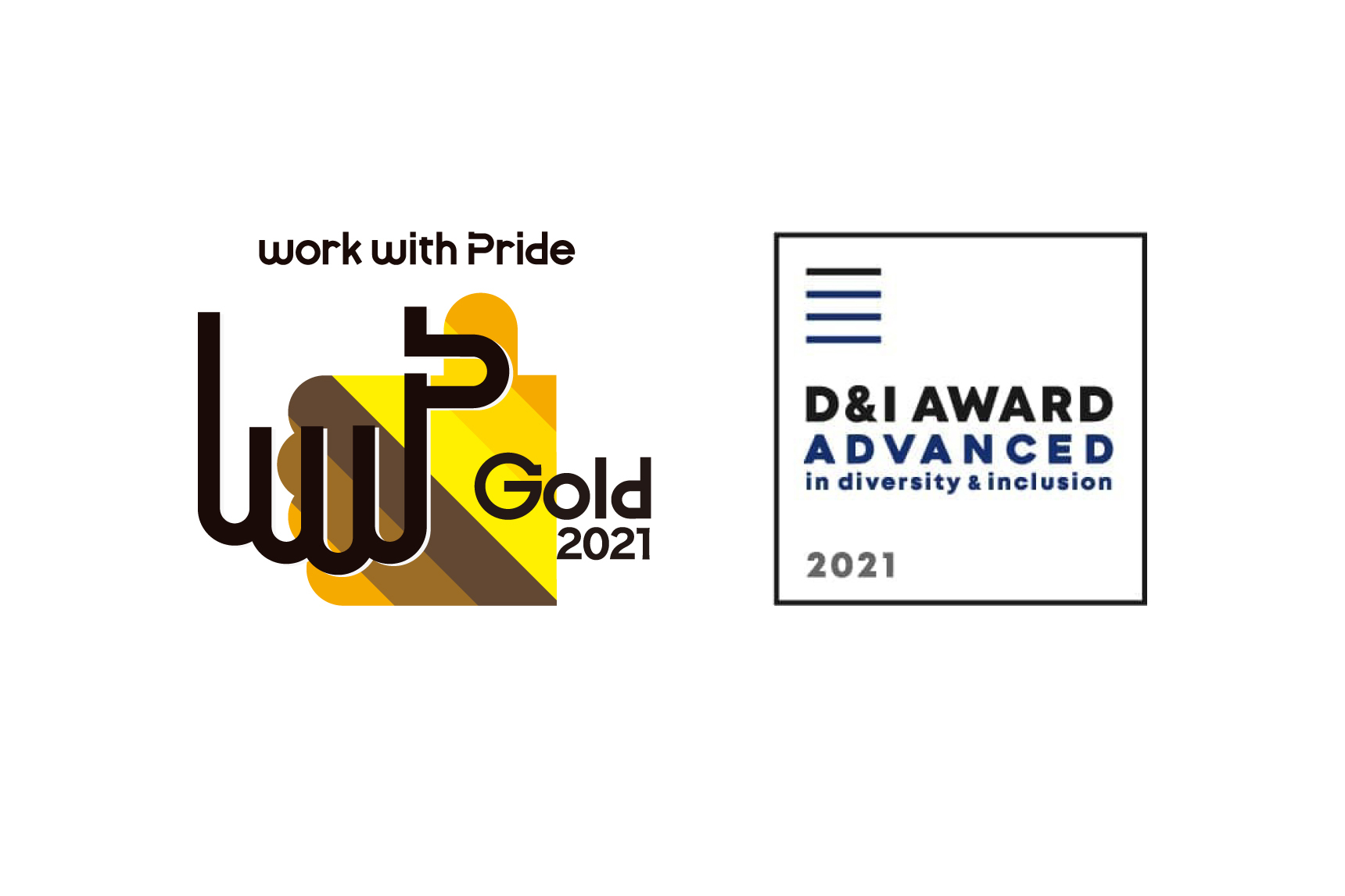 December 14, 2021
Received the highest rating "Gold" for "PRIDE Index" and received "Advanced" certification for "D&I Award"
We received the highest Gold Rating, in the PRIDE Index 2021 formulated by work with Pride, a voluntary organization that supports the promotion and establishment of diversity management related to LGBTQ and other sexual minorities. In addition, D&I Award 2021, which evaluates diversity and inclusion initiatives operated by JobRainbow Co., Ltd., has also been certified as "Advanced" as a company that is driving the promotion of Japanese diversity and inclusion.
Until now, we have promoted ESG/CSR initiatives based on our corporate philosophy of "Inspire the world. Deliver joy every day." and the concept of our corporate logo, "Be unique, Be equal." Last April, we formulated a new "Sustainability Statement" and "Sustainability Key Actions." One of the four priority initiatives is "Promote diversity and inclusion among everyone involved in fashion." Our aim is to contribute to the creation of a society in which all people involved in fashion, including our own employees, can demonstrate their potential.
Our main initiatives have included holding seminars and events aimed at promoting correct awareness and understanding of unconventional biases and LGBTQ and creating an environment in which employees can work in their own lives, and conducting training for employees who are in charge of personnel roles.
Going forward, we will continue to promote diversity and inclusion in order to realize our goal of "Inspire the world. Deliver joy every day.."
Our Other Initiatives
・Introduced flextime system. Some departments can also select a "three-day weekly holiday system," in which they introduce a full remote work system and increase holidays by reducing the number of days they visit the company.
・Since the business name is introduced, it is possible to work under the name that you want.
・By freeing all clothing, cosmetics, hair styles, etc., employees can work with their own clothes.
・Revised the system to include sex partners in the definition of "spouse." Regardless of the gender of the partner, the company system of ex gratia money, holidays, congratulations or condolences, etc. can be applied upon completion of the same procedures as the marriage.
・An internal/external consultation desk has been established to provide consultation on personal orientation and self-recognition.
・Employees who are camming out sexual orientation and sexual self-recognition regularly hold study sessions for employees of the company and group companies.
Date of the award
PRIDE Index: Thursday, November 11, 2021
D&I Award: Tuesday, December 14, 2021
Related Links