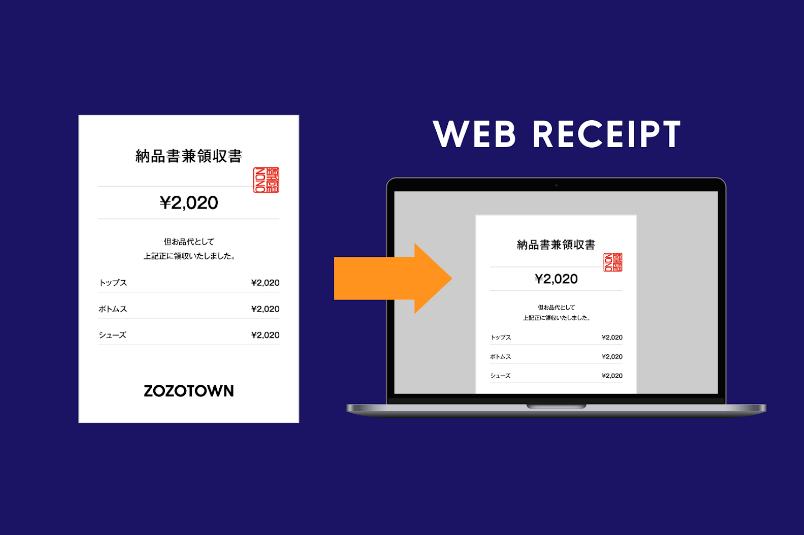 July 27, 2021
ZOZOTOWN Electronic Invoices and Receipts
ZOZOTOWN introduce the electronic invoices and receipts that used to packaged as the paper (*1).

As a result, when converted into the number of shipments in fiscal 2021, this will result in a reduction of approximately 55 million invoices and receipts paper per year. We also assume that CO2 emissions from incineration will be reduced by approximately 243 tons/year.

We will continue to improve customer convenience and promote environmentally conscious initiatives.

(*1) The electronic invoices and receipts are introduced for the single order on Thursday, December 17, 2020, and the multiple order from the shipment on Tuesday, July 27, 2021. For information on how to issue electronic invoices and receipts, please visit here. For payment by deferred payment option, "Tsukebarai" and GMO in arrears, we have changed the paper invoice to email distribution from the order on Thursday, September 1, 2022.