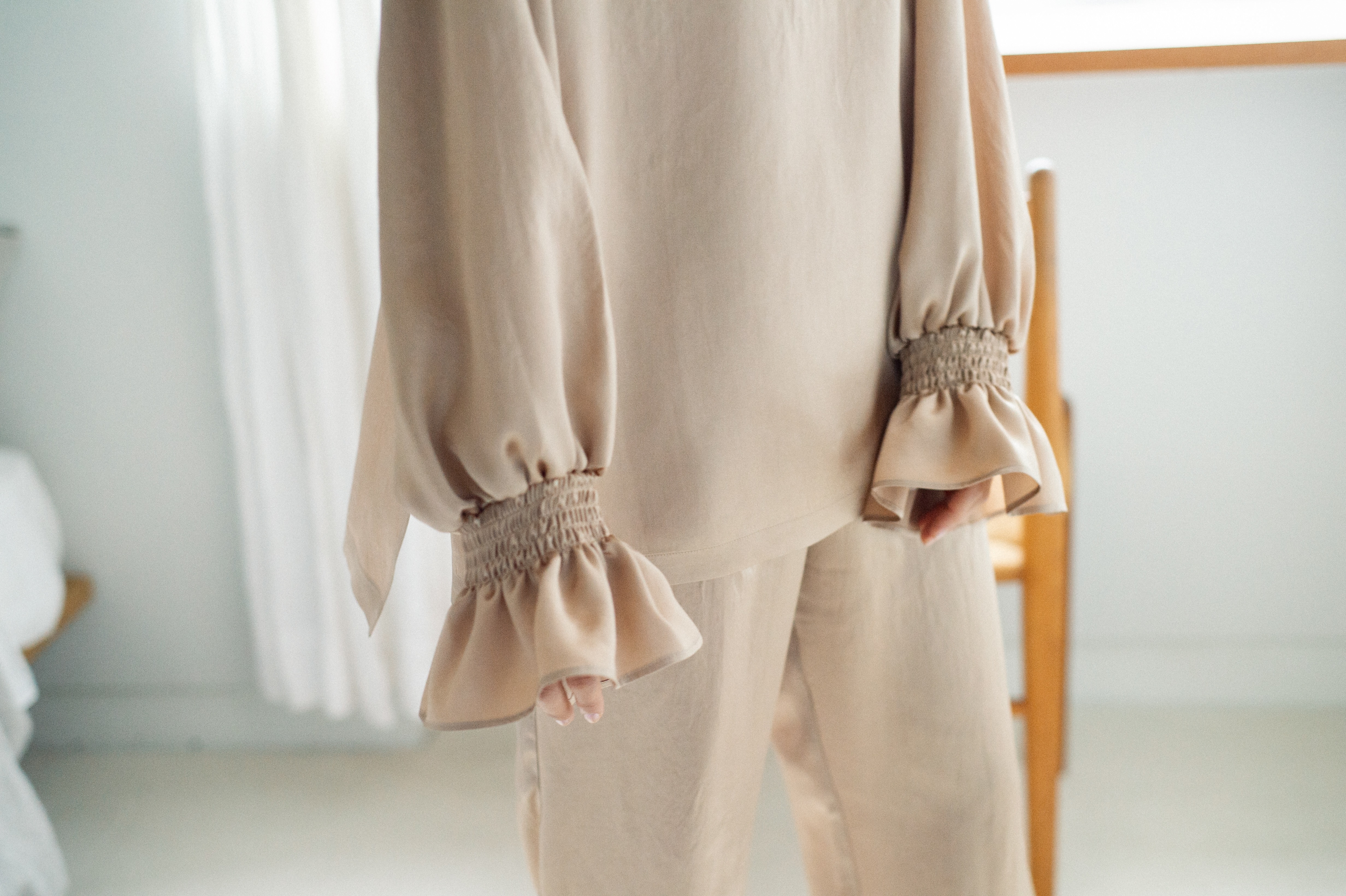 June 25, 2021
Sustainable Materials Used in YOUR BRAND PROJECT
The D2C project named YOUR BRAND PROJECT Powered by ZOZO provides full support for the product planning, manufacturing, sales, logistics, customer support, and other processes and funding required for the launch of individual brands. We are working to create brands together with individuals who are rich in talent and sense.
In this initiative, a number of products are made of materials that are friendly to the environment and human rights. For example, we have adopted organic cotton and acetate fiber "Naia" for Ai Takahashi's brand "fukuu" and Yuri Hanamori's "STOCK". Organic cotton minimizes the health and environmental impact of the use of chemicals and protects social norm ssuch as occupational safety and child labour. "Naia" is certified Chain of Custody of FSC Ⓡ and/or PEFC (control of processing and distribution processes). 
In addition, special knitting material "WONDERSHAPE," which is made in dye house that use natural gas in part of fuel and that are less susceptible to collapse by recycling approximately 60% of water in the dyeing process at MI's "ENOF", Rei Maruyama's "reI'm", Tokusan's "1093", and Kokoro's "unlow".
There are many other materials that have already been adopted, but we will continue to promote the creation of products that contribute to sustainability together with our brands.
Implementation period
Project launched on Monday, June 15, 2020