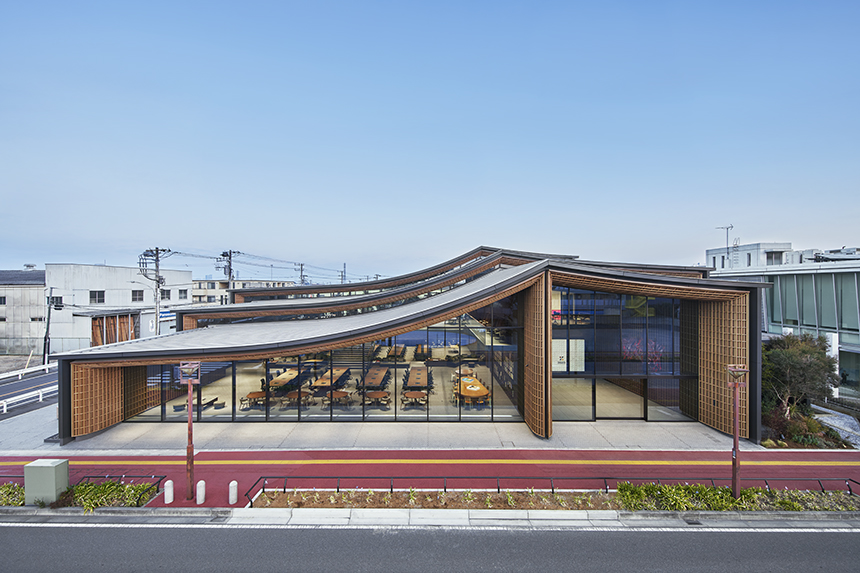 May 31, 2021
Introduction of 100% Renewable Power to ZOZO Head Office in Nishi-Chiba
We are introducing 100% renewable electricity to our new ZOZO head office, which was relocated in February 2021, in order to realize "Contributing to the Creation of Sustainable Communities" as one of the Key Actions in our Sustainability Statement. In May 2021, electricity for ZOZO Square, an open space for interacting with local residents located right in front of our head office, was also converted to 100% renewable energy. We have adopted ENECT RE100 Plan from Minna-denryoku, Inc.(*), which provides electricity with 100% renewable sources. Under this plan, it is possible to prove the traceability of electricity through proprietary blockchain technology. To contribute to local communities and the fashion industry, we designate organizations and companies engaged in sustainable community development in Chiba Prefecture and support activities for the fashion industry as our power plants and purchase electricity.
[Power Plants for Electricity Used by us]
<ZOZO Head Office>
・A solar power plant operated by a company that aims to be a world free of air pollution for children suffering from child asthma in Chiba Prefecture
・Solar power plants operated by companies engaged in the production of safe food in Chiba Prefecture
・Solar power plant operated by an NPO group engaged in the production of organic cotton and solar sharing in Fukushima Prefecture
<ZOZO Square>
・Solar power plant operated by a company that supports facilities for people with disabilities in Chiba Prefecture
In the future, we will not only purchase electricity, but will also work to support further activities while communicating regularly with companies and organizations at power plants. In addition, we will contribute to solving environmental and social issues in each region, revitalizing local communities, and realizing sustainable communities in cooperation with our stakeholders.
※ "Minna-denryoku. Inc" was established in 2011 as a renewable energy business company. In 2016, they launched the service "Kaonomieru-Dennryoku™(power supply with traceability)," an electricity retail service that connects power generators and consumers. Afterwards in 2020, they launched "Minna Air." It provides a clean air environment through state of the art technology. All of their services are provided under their etho, committed to providing an experience of "making choices that feels right. Going forward, as a Social Update Company, they will aim to realize a "face-to-face lifestyle" based on their proprietary blockchain technology. In 2020, they won the 4th Japan SDGs Award, Head of SDGs Promotion Division (Prime Minister).