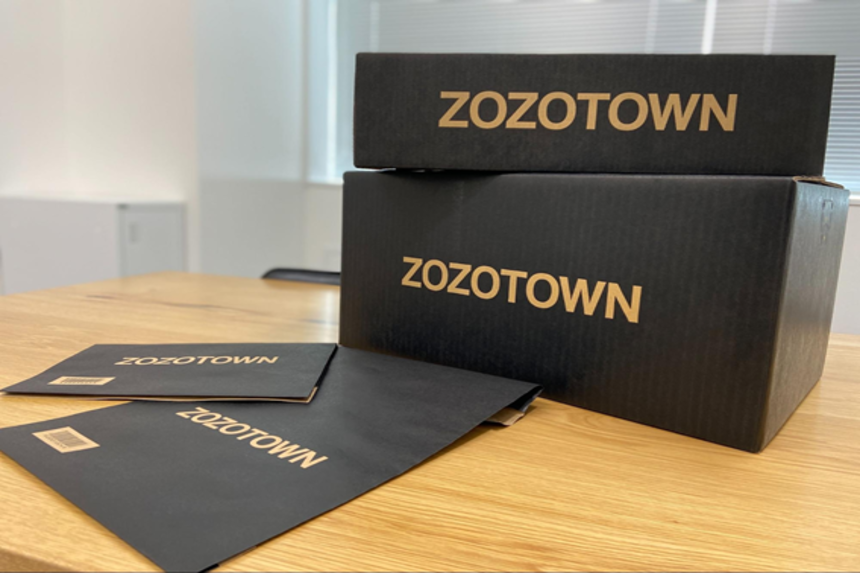 February 1, 2021
Changed Packaging for Delivery to Environmentally Conscious Materials
In order to realize a sustainable society, we use eco-friendly packaging materials, such as cushioning materials for 100% recycled paper and cardboards that acquired FSC certification(*1).

Cushioning Materials
Usually, purchased items are put into corrugated containers with cushioning material to prevent damage during delivery. In the past, we used cushioning materials for plastic materials, but in October 2020 we changed the materials for 100% recycled paper (*2). When converted into CO2 emissions, which are regarded as the cause of global warming, CO2 savings are equivalent to 96 tons/year. In addition, the cushioning material used for returning the product to the brand was changed from a cushioning material for plastic materials to a cushioning material for 100% recycled paper from February 2021. Accompany with this change, we have introduced a dedicated cushioning machine, which also leads to improved work efficiency (*3).

Cardboard for delivery
Approximately 82% (as of March 2021) of the cardboard used for delivery to customers who purchased products in ZOZOTOWN were FSC certified material. In addition, we have partially changed the design of the box in response to the desire to make packaging more environmentally friendly. Previously used corrugated products for delivery were printed on black corrugated board with white text as "ZOZOTOWN," but printing of white text was discontinued in September 2020. This eliminates the process of printing white letters, which reduces the machinery power used to print, leading to reduced CO2 emissions.

Selection of Distribution Materials
Shipping materials for packaging products are selected from multiple sizes to prevent excessive packaging. We have also introduced a system that enables staff to easily select appropriate-size materials when packaging products. This reduces excessive packaging, which also improves truck loading efficiency.

We will continue to adopt sustainable resources at our ZOZOBASE distribution base and promote environmentally conscious initiatives.

(*1) FSC certification is an internationally recognized system for "appropriate forest management," which was created with the aim of sustainable forest use and conservation.
(*2)(*3) We also use cushioning materials for plastic materials for some products such as fragile items.