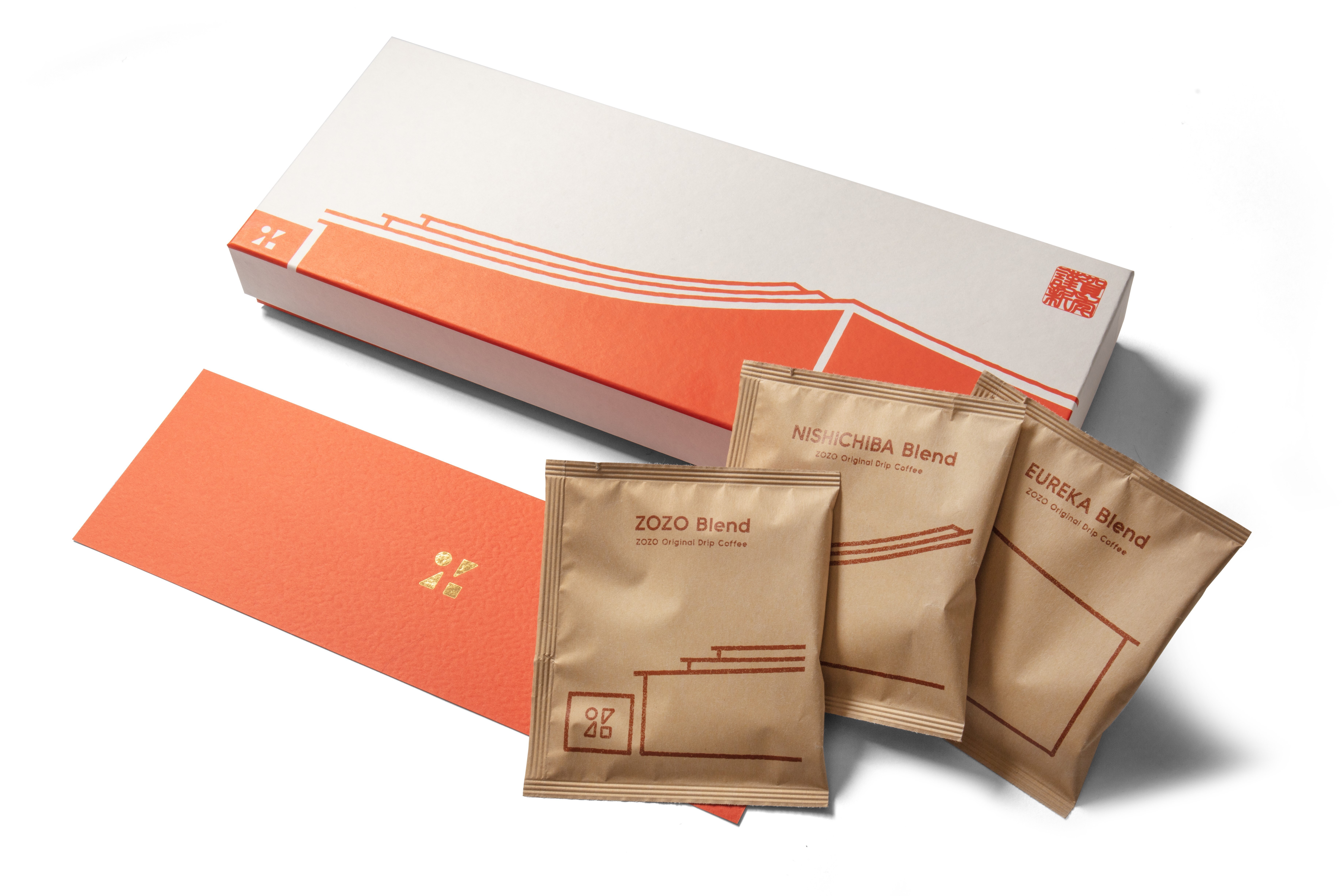 January 1, 2021
In 2021, the New Head Office was Designed to Produce a New Year's Celebration
We give our business partners and employees a New Year's celebration every year. We select gifts linked to Chiba, where our head office and logistics centers are located, and produce them in original products, including packages with the company's thoughts set for that year.
In 2021, in order to introduce the relocation of the head office building and the city of Nishi-Chiba to everyone, we cooperated with Eureka Coffee Roasters, a coffee store in Nishi-Chiba, to prepare an original blended coffee for the New Year, which was made by adopting a national bean with which we interact with Chiba University, which has a campus in Nishi-Chiba. The package is designed with the new head office as the motive.
In addition to the original blending of Eureka Coffee Roasters, we offer three types of blends in total: ZOZO blends, which express the distinctive, slightly exciting taste of ZOZO, and NISHICHIBA blends, which express our impressions of the city in West Chiba. Our business partners are also presented with a message from the beginning of the year and a coffee introduction card.
In addition to the coffee New Year's celebration, we also enclosed the Nishi-Chiba Guidebook, which we created internally with the hope that our employees will become familiar with the town of Nishi-Chiba, where they will be working. In addition to the approximately 60 restaurants and public facilities in Nishi-Chiba, the guidebook included a wide range of information about Nishi-Chiba, including the attractiveness of the district where staff actually visited and examined. In addition, on behalf of the town, we interviewed the chairman of the autonomous government and the board of directors of Chiba University about Nishi-Chiba's attractions, our impressions, and expectations for us.
We will continue to contribute to the revitalization of local communities and the realization of sustainable communities while deepening exchanges with local residents.
Comments from the staff
Through the preparation of the New Year's celebration, we have had an opportunity to interact with various restaurants and local residents, and we feel closer to Nishi-Chiba. We would like to continue activities that will lead to the revitalization of the local community while making use of the characteristics of Nishi-Chiba.
Implementation period
January 1, 2021 (Friday)