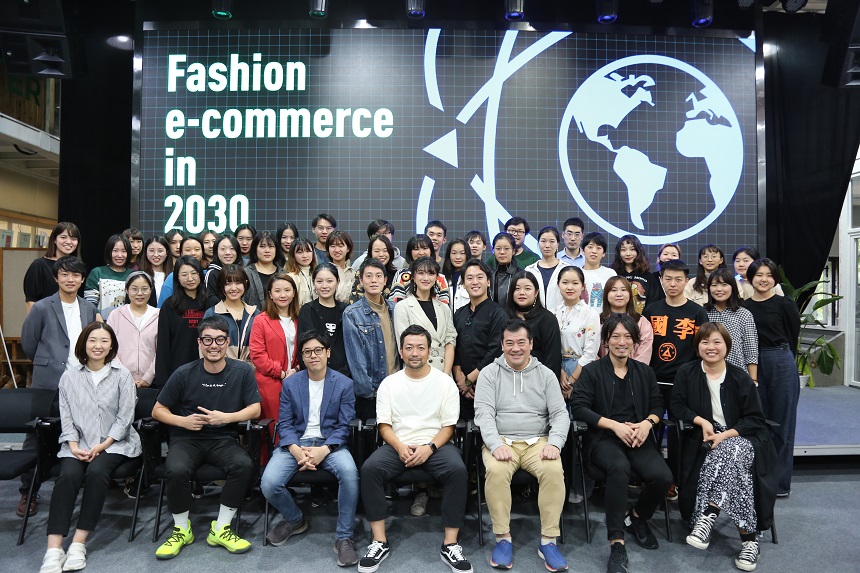 November 22, 2019
Participated in a Design Workshop sponsored by Chiba University
Implementation Period
Friday, November 22, 2019 to Sunday, November 24, 2019
Overview
As part of the comprehensive collaboration agreement concluded with Chiba University in February this year, ZOZO Technologies of ZOZO Group participated in a design workshop sponsored by Chiba University as a theme sponsor. This workshop is held every year jointly by Chiba University with universities located overseas. This time, the workshop was held at the China Art Academy (CAA) in Hangzhou, China, which is an agreement school. "Planning a fashion commerce service 10 years from now" was the issue raised at this workshop. Approximately 40 students from both schools were divided into teams of mixed students from Japan and China. Each team presented their planned services while imagining the evolution of lifestyles and technology in 10 years' time. During the presentations, various ideas were generated despite the short period of time, such as "a service that allows people to return the clothes they wore to the raw material and remake them into clothes with their favorite designs using a 3D printer," and "a service that allows winners who design uniforms worn by e-sports avatars and wearing those uniforms to actually make uniforms." Going forward, ZOZO will continue to collaborate with Chiba University to engage in interesting initiatives.
Comments from ZOZO employee who participated in the workshops
The Chinese Academy of Fine Arts (CAA), where the workshop was held, is considered one of China's most prestigious higher art institutes, and on a vast site of approximately 600,000 square meters, there are museums and art museums created by Japan's leading architect Kengo Kuma and Portuguese architect Alvaro Shiza. The campus was a wonderful sightseeing spot even though it was a university. And, above all, I was very stimulated by the students who created the videos and materials for a short period of about three days. This was an initiative centered on ZOZO Technologies, a group company, but I think this was a very valuable event for ZOZO Group as well.