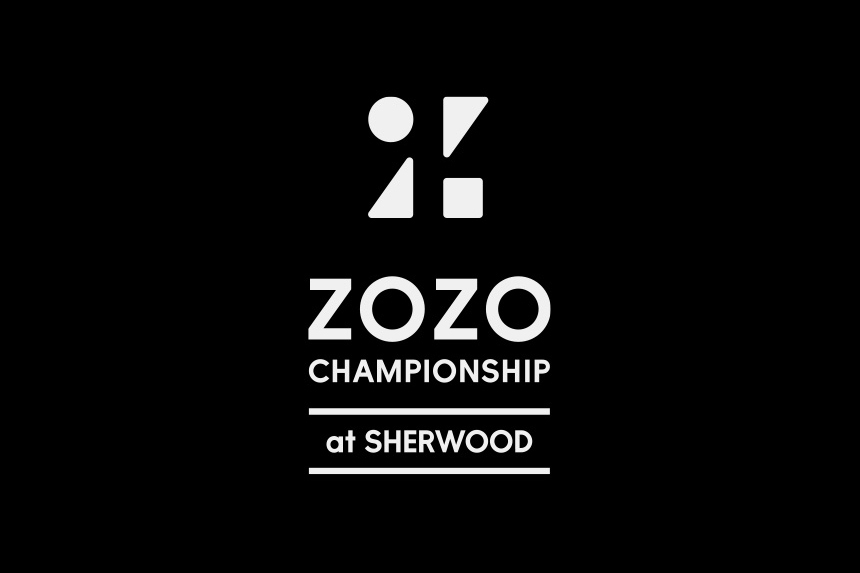 September 1, 2020
Press Release
PGA TOUR'S "ZOZO CHAMPIONSHIP", to be held in California, USA as the "ZOZO CHAMPIONSHIP @ SHERWOOD" this year.
~ Bringing smiles to the world by hosting a tournament that combines golf and fashion ~
ZOZO Inc. (headquartered in Chiba City, Chiba Prefecture, Representative Director, President & CEO: Kotaro Sawada), which operates the online fashion retail website "ZOZOTOWN" (https://zozo.jp/), announced that the PGA TOUR TOURNAMENT "ZOZO CHAMPIONSHIP @ SHERWOOD", originally scheduled to take place in Japan on Oct. 22nd Thursday – 25th Sunday, 2020 will change venues to the Sherwood Country Club in the state of California, USA. As of now, the tournament will be held without spectators.
<Background to the change of venue>
The inaugural ZOZO CHAMPIONSHIP, held last October, was affected by torrential rains that forced us to partially suspend the competition, and also lead to the absence of spectators during the course of the tournament. However, thanks to the superior golf from the players and golf fans who cheered them on, as well as to everyone involved, the tournament ended with many excited golf fans gathered in Japan, witnessing an emotional victory speech by Tiger Woods who captured his record-tying 82nd victory.
In preparation for the second annual ZOZO CHAMPIONSHIP and while keeping a close eye on the situation of the coronavirus, the PGA TOUR and Accordia Golf Narashino Country Club have been preparing for this year's tournament to be held in accordance with the domestic guidelines of the government and municipalities in order to deliver an even better experience than last year to the fans and players who have been looking forward to the tournament.
However, due to the effects of the coronavirus, and the various measures being taken by the government, and after much discussion with the PGA TOUR and the relevant organizations, we have decided to change this year's tournament venue to the Sherwood Country Club in California, USA - a location that will allow us to bring many of the top PGA TOUR players to compete. As of now, the tournament will be held without spectators.
Sherwood Country Club is a Jack Nicklaus-designed golf course and has hosted numerous PGA TOUR-sanctioned top class events in the past, including the Greg Norman-hosted Shark Shootout, World Challenge hosted by Tiger Woods and the PGA TOUR Champions.
<Features of this year's tournament>
This year's "ZOZO CHAMPIONSHIP @ SHERWOOD" field will feature 78 professionals, including the leading players from the 2019-20 FedExCup points list, players designated by the Japan Golf Tour Organization and sponsor exemptions.
As last year, the tournament will be broadcast in 212 countries and regions around the world. The total prize money is expected to be $8MM USD (approximately 850 million yen).
Moreover, we are planning various charitable activities, such as selling original charity merchandise on ZOZOTOWN, as well as other initiatives, the proceeds from which will be donated to fund programs and measures to help prevent the spread of the coronavirus and such. (*1)
In celebration of hosting the second tournament, "ZOZOGOLF", a section dedicated to golf items was launched on ZOZOTOWN on August 25th. "ZOZOGOLF" will offer a large selection of golf apparel and goods from a wide range of popular brands, as well as brands that have never been sold in Japan before. In addition, official ZOZO CHAMPIONSHIP merchandise and items produced in collaboration with golf brands that are popular worldwide will also be available for purchase at "ZOZOGOLF". We are developing a rich lineup of items, and hoping to excite the golf scene through fashion. (*2)
<Our thoughts on hosting the tournament>
We announce the change of venue with great regret to our fans who were looking forward to our tournament taking place in Japan, that they won't be able to experience the world's best golf scene in person. However, as the main title sponsor to one of the world's premier PGA TOUR tournaments, we believe our most important mission is to bring excitement and hope to the world by hosting another year of tournaments featuring top players from around the world.
Moreover, we believe in the positive power of the sport of golf, which is loved by people of all ages, genders, and nationalities. Our goal is to bring excitement and hope to the world by hosting an entirely new tournament that combines golf and fashion. By continuing to host the ZOZO CHAMPIONSHIP for the enjoyment of players and spectators this year and the following years, we aim to further enhance the value of the tournament and create a new point of contact between domestic and international golf fans and ZOZO.
Despite the tough circumstances we all are currently facing, we will work towards realizing our corporate philosophy, "Make the world a better place, bring smiles to the world - Be unique, be equal."
(*1)Details of the charity will be announced separately.
(*2)For more information on "ZOZOGOLF" (https://zozo.jp/zozogolf/), please refer to the press release that was distributed on August 25th Tuesday.
Press Release URL:https://corp.zozo.com/news/20200825-11402/
ZOZO CHAMPIONSHIP @ SHERWOOD
Tournament name
ZOZO CHAMPIONSHIP @ SHERWOOD
Golf course
Sherwood Country Club, California, USA
Tournament schedule
October 22nd Thursday ~ 25th Sunday, 2020
Competition style
72-hole stroke play with no cut
Prize money
$8MM USD (approximately 850 million yen)
*Assumption: 1 USD = 106 yen
500 FedExCup points (Winner)

Organizers
ZOZO,Inc., PGA TOUR
Co-organizers
Japan Golf Tour Organization(JGTO)
Joint Supervisors
PGA TOUR
Official website
Official SNS
(Twitter)https://twitter.com/zozochamp
(Instagram)https://www.instagram.com/zozochamp/
(Facebook)https://www.facebook.com/ZOZOCHAMPIONSHIP
(YouTube)https://www.youtube.com/channel/UCMGq1bJxbBxiPLnmQh3CMYQ
*We will keep you updated on tournament details on our official website and SNS.
PGA TOUR
Organization
PGA TOUR
Representative
Commissioner, Jay Monahan
Location
Ponte Vedra Beach, Florida, USA
About PGA TOUR
By showcasing golf's greatest players, the PGA TOUR engages, inspires and positively impacts our fans, partners and communities worldwide.
Members on the PGA TOUR represent the world's best players, hailing from 29 countries and territories (93 members are from outside the United States). Worldwide, PGA TOUR tournaments are broadcast to 212 countries and territories in 23 languages. Virtually all tournaments are organized as non-profit organizations to maximize charitable giving. In 2019, tournaments across all Tours generated a record $204.3 million for local and national charitable organizations, bringing the all-time total to more than $3 billion.
PDF
Release_zozochamp2020_20200901_en
ZOZO, Inc.
Contact PR from here