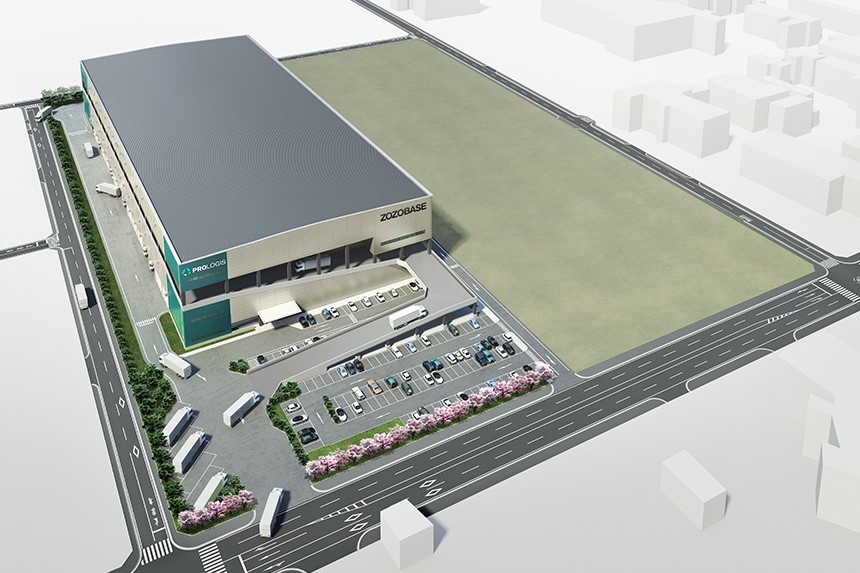 June 29, 2017
Press Release
Start Today will expand its logistics center "ZOZOBASE" in the fall of 2018.
Start Today Co., Ltd., which operates the online fashion EC website "ZOZOTOWN" (http://zozo.jp/) has announced to expand its logistics center in the fall of 2018. The logistics center is managed by the in-house fulfillment department, and they have decided to expand its warehouse, overseeing the increase of items offered on ZOZOTOWN in the near future.
Regarding this expansion of the logistics center, Strat Today will lease an enormous logistics facility "Prologis Tsukuba 1" owned by Prologis corp. (Japan headquarters: Tokyo, Chiyoda, CEO: Miki Yamada).
The construction will start in August 2017, and planned to start operations in the fall of 2018. In advance to the opening of a new logistics center, Start Today will lease part (approximately 70,000㎡) of the "Prologis park Chiba New-town", located in Inzai city, Chiba.
Due to this expansion, the total space of Start Today's logistic centers is expected to be approximately 250,000㎡.
Overview of the expansion plan of Prologis park Tsukuba 1
Location of development: Ibaraki Prefecture, Tsukuba city, Toukoudai
Lot size: Approximately 2,800㎡
Planned total floor area: Approximately 70,000㎡
Site structure: 4 stories
Timing of construction: August 2018,
Planned date of completion: End of August, 2018 (Operations will start in the fall of 2018)
All media related readers:
Please contact us regarding any inquiries.
Start Today Co., Ltd.
Contact PR from here