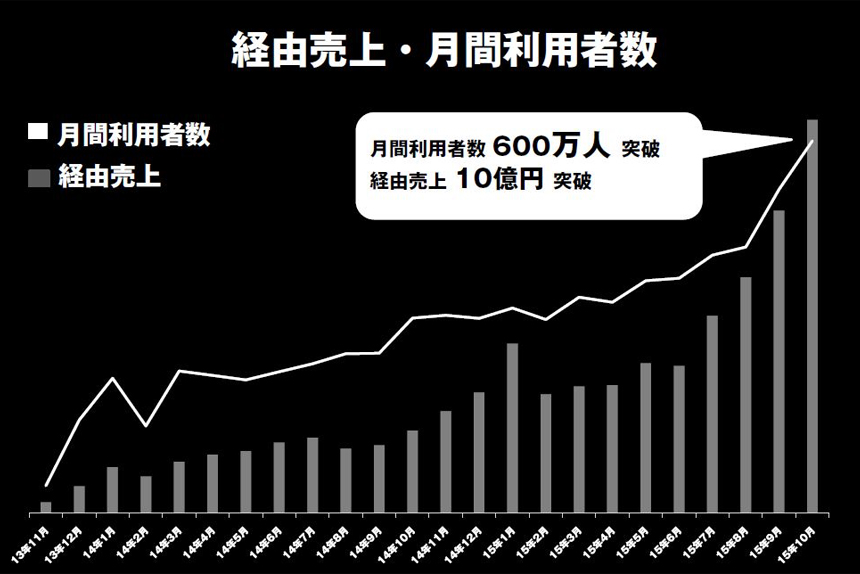 October 30, 2015
Press Release
WEAR has reached 6 million downloads, and is generating 10 billion yen worth of monthly sales
The fashion styling app "WEAR" has reached 6 million downloads (user count) on October 30th, 2015. There has been an expansion of the shopping pattern, where customers are purchasing items related on the outfits posted on WEAR. The monthly generating costs on our EC websites(*) have reached 10 billion yen in October 2015.
*EC Websites: Including ZOZOTOWN and our client brands' official EC websites.
About WEAR:
WEAR is a fashion styling app which was launched in October 2013, and has been a worldwide fashion app for the past two years, with a variety of users, such as apparel shop staffs, famous fashionistas, and those who simply enjoy fashion. Users have access to more than 3 million styling images on the WEAR app. General users who are not necessarily models or designers have also been extremely popular on WEAR, therefore, Start Today has recognized these charismatic users who have more than 200 followers as "WEARISTAs", and have launched a sponsor system where Start Today will provide 1.2 million yens worth of apparel for free to the WEARISTAs. There are even cases where collaborations between brands have happened, or cases where styles / outfits posted on WEAR have been published as an idea book for styling.
The WEAR app is continuing to develop as one of the major fashion platforms, by providing stylings based on ZOZOTOWN's item data, and also increasing both online and actual sales among our client brands and on ZOZOTOWN. Start Today is eager to further expand the WEAR fashion platform and promote communication through fashion, and to provide a convenient / various shopping experience.
・Name of service: Fashion styling app "WEAR"
・Launch date: October 31st 2013
・Price of App: Provided for free
・Numbers of posts: Over 3 million posts (As of August 30th 2015)
・Major functions: Outfit searching, Rankings, SNS, etc.
・Number of downloads: 6 million downloads (As of October 30th 2015)
・Number of monthly users: Over 6 million users (As of October 30th 2015)
・Online sales generating from WEAR: 10 billion / monthly (As of October 30th 2015)
All media related readers:
Please contact us regarding any inquiries.
Start Today Co., Ltd.
Contact PR from here