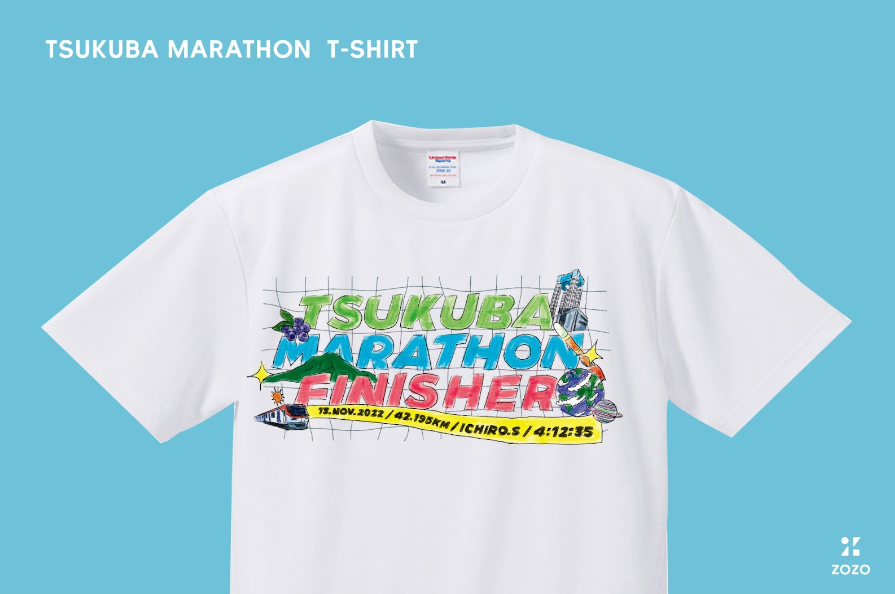 November 13, 2022
ZOZO designs "Commemorative T-shirts for Finishers" of the "42nd Tsukuba Marathon"
We designed commemorative T-shirts for finishers of the 42nd Tsukuba Marathon held in Tsukuba city, Ibaraki prefecture on Sunday, November 13, 2022. The T-shirt was designed with the symbol of Tsukuba city, such as Mt. Tsukuba and Blueberry, which is a specialty farm product, so that runners can remember the scenery and attractiveness they see while running. The design was entirely hand-drawn by ZOZO designers to express the "warmth" that is unique to the Tsukuba Marathon, where cheering supporters, volunteers, and runners work together as one.
We will continue to promote various activities together with Tsukuba city to contribute to the creation of a sustainable community.


Date of Implementation
Sunday, November 13, 2022

Related links
Tsukuba Marathon Official Site